Nagpur: A body of a young man was found in mysterious circumstances in Gittikhadan area late in the night on August 25, 2016.
According to sources, some passers-by noticed the dead body of a young man near the Compound Wall of Farm House No 157, Opposite to Gorewada Filter Plant. The deceased was identified as Feroz Khan Habib Khan aged 41 years and resident of Building No 14, Block No 234, MHADA Colony, Nari Road at around 9:30 pm on August 26, 2016.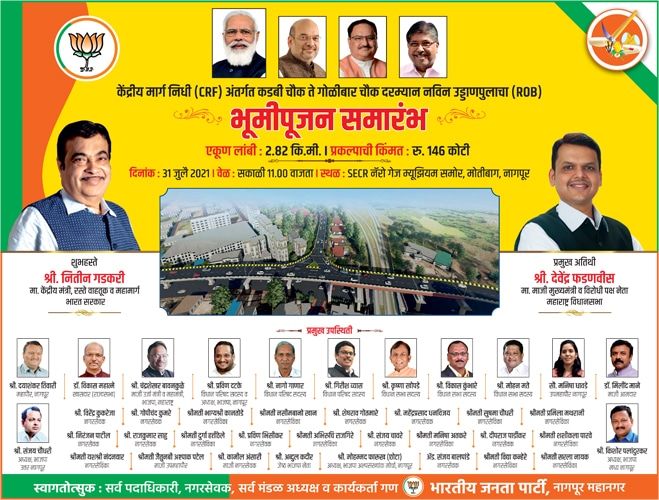 He was rushed to Indira Gandhi Government Medical College and Hospital (Mayo) where the attending doctors declared him brought dead. According to sources, the deceased Feroz Khan had a Keep (Rakhail) for the last many years. However, he got married to the present wife at around 3 years ago. However, he used to continuously harass and beat his wife. His wife had started a BC or short saving scheme along with the neighbouring ladies. She had recently got the draw which amounted to almost one lakhs. She is supposed to have fled to her native place in Siligudi and is said to be present in her parental home in Siligudi for the past 5 months. The legally married wife has a 2.5 year-old son.
Based on the complaint lodged by Salim Mohammed Ibrahim aged 60 years and known to the deceased, the cops of Gittikhadan had initiated preliminary investigations in which in came to fore that on the fateful day, the deceased who was harassing the brother-in-law (Sala) to know the location of his sister, was called to Zafar Nagar. The brother-in-law and the deceased had liquor and food in Zafar Nagar. The brother-in-law of the deceased had brought along with him his cousin brother (Maternal Uncle's son) identified as Shakil. They had allegedly strangulated the drunk deceased Feroz and killed him in the auto-rickshaw and dumped him near the compound wall of a farm house hit opposite to the Water Filter Plant.

Before he left to meet his brother-in-law, the deceased who probably had a premonition of his imminent death had rang his friend and had told him that he is going to meet his brother-in-law to ascertain the location of his wife and his son and may not return home alive.
Both the accused have been nabbed by the cops of Gittikhadan Police Station. The auto-rickshaw which was used to ferry the dead body was also seized by the cops. A case of murder has been registered against the accused under Section 302, 204 of Indian Penal Code and is investigating further.