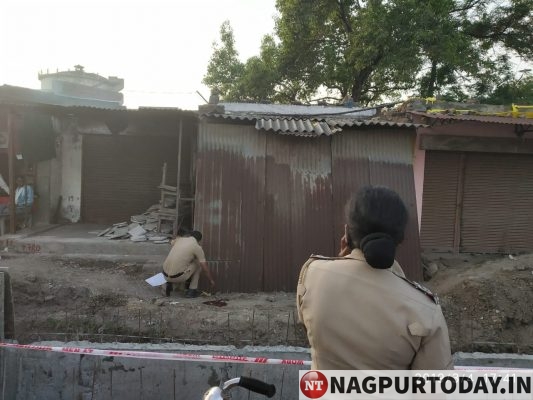 Nagpur: In a ghastly incident, a man was killed when he fell into a drainage pit and an iron bar pierced his neck. The incident took place in Kanhan police jurisdiction on Monday evening. The work of laying drainage pipeline is being carried out by KCC Company.
The KCC Company is carrying out drainage pipeline laying work and cement road at a stretch of road between Automotive Square and Tekadi Phata (Turning). It is being alleged that the company has put up no boards for safety and security of people. The work was going on in front of Motimahal beside Kanhan Nagar Parishad building. Around 4.30 pm on Monday, the deceased man suddenly slipped while going by the side of the drainage line and fell into the pit. The one of the protruding iron bars pierced the man's neck and injured his critically. Nearby people pulled the injured man and rushed him to a hospital. However, he died of heavy bleeding while undergoing treatment.
On being informed, a team of Kanhan police led by PSI Chanda Dandavate, rushed to the spot and started investigation. On the right hand of the deceased man, Ratan Kumar Charan Samsher has been inscribed but there are no other documents to establish his real identity.
Kanhan police have registered a case and started investigation.