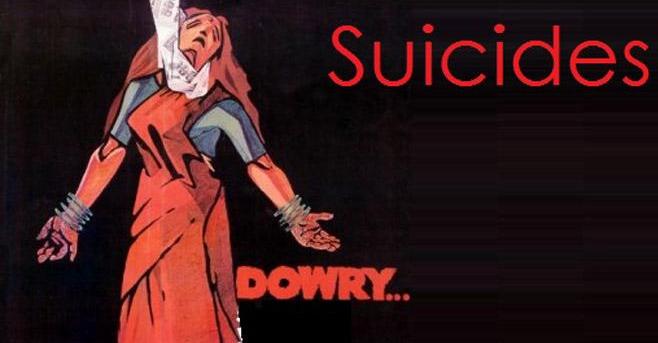 Nagpur News.
An accidental death by exploding of a stove turned out be a macabre suicide by a young woman in order to escape torture for more and more dowry demand by the husband.
According to MIDC police, Sayongita Kaushalendra Pande (23), a resident of Bhimnagar, near Khadan under the MIDC Police Station jurisdiction, received serious burn injuries when the stove, in which she was cooking food, exploded thus engulfing her with fire at about 0930 hours on 08-11-2013. Sanyogita was rushed to Government Medical College and Hospital (GMCH) and was admitted in Ward No. 32. However, she could not sustain the severe burn injuries and died at 0745 hours on 09-11-2013 while undergoing treatment. On receiving the information about the incident, MIDC PSI Bondse registered a case of accidental death.
However, the post-mortem report and a thorough investigation into the matter, the ghastly fact got exposed that the burning of Sanyogita was not accidental but was a case of suicide. According to police, Sanyogita and Kaushalendra Pande got married in 2007. Kaushalendra, just six-seven months after marriage, started torturing Sanyogita, both physically and mentally, for bringing Rs 50,000 cash, motorcycle and agriculture land in his name from his in-laws. Sanyogita, fed up with daily torture by Kaushalendra, committed suicide by setting her ablaze in her house. The MIDC PSI Jhamre, acting on a complaint filed by Kushalprasad Jamunaprasad Pande (48), resident of Paypakhar, Bhampuran Tola, Mahuganj District Riwa, Madhya Pradesh, booked Kaushalendra Pande under Sections 498(A), 306 of the IPC and investigating the matter further.