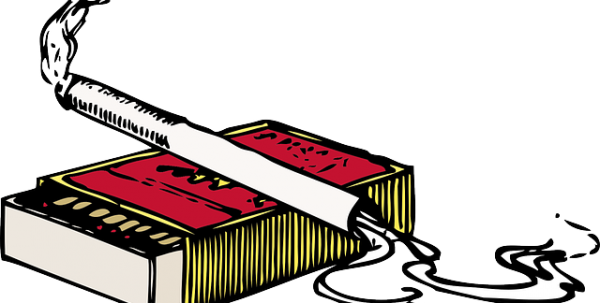 Smoking Thrills but Kills is a popular slogan among Gen-X. How long does it take to change from a fashion statement to a problem statement? Like most people, everybody knows that smoking is bad for one's health. Tobacco contains nicotine, a highly addictive drug that makes it difficult for smokers to kick the habit.
Tobacco products also contain many poisonous and harmful substances that results in dreaded disease and premature death.
Do you smoke? Have you ever stopped to think about how smoking is affecting your body and your life? Most teens are aware that people who have smoked for awhile can get lung cancer and emphysema and eventually die, but many don't know about all of the bad things that smoking can do to them. If not right now then in the long run. While talking about the dangers of smoking cigarette, many people expressed their misconceptions, myths etc, some knew the consequences of smoking, and others continued to do so even if they know it.
Nagpur Today had a talk with some smokers with an aim to investigate and find if smoking is the in thing today, even after knowing its consequences:
Engineering student Shivam Joshi said, 'he had started smoking 2-3 years back out of his curiosity to know, why people who once get attached to it can't let it go easily? He added that not only curiosity was the reason but the surroundings. Once he had it he got addicted to it, and the next moment it was impossible for him to leave smoking. He claims that smoking does help him remove his loneliness and stress. Though he added that he had tried to quit smoking but it was just next to impossible for him to do so. He said, it was impossible as without smoking he felt disturbed, was not able to concentrate on anything he did till he at least had one puff'.
Another youth Zubein Malhotra said, 'He had been addicted to smoking since past two years. He had started smoking just to remove loneliness from his life. He added that smoking really removes loneliness and acts as a mood upper for him. He thinks his attempt to quit smoking was unsuccessful because of him being addicted to it now, he said'.
Director of Sarthi Trust Anand Chandrani said, 'I was addicted to smoking when I was in 11th grade. He added that smoking became a part of his life basically due to the field he had choosen i.e. Hotel Management and even smoking made him feel better. He said that after smoking a cigarette he feels better and relaxed. Though being addicted to it he had thought upon quitting smoking. He ayed upon having some other alternative which he wanted to have in order to quit smoking, but none was available, he said'.
BSc student Rahul Garg said, 'Smoking became a part of his life when he was in 9th grade. He said that the reason for making it a part of his life was tension and he even opined that many girls get impressed by smoking while many don't. He believes that smoking does relieves him from tension and relaxes his mind, he said. He added that he never thought to quit smoking since it has become his weakness'.
Engineering student Arjun Mahapatra said, 'He has been addicted to the habit of smoking from past 6months and he already feels like a chain smoker. He had begun smoking just out of curiosity and ended up having it between his forefingers every another minute of his day. He said that he even thought of quitting smoking but somehow he could never achieved it.
Fashion Designing student Arjita Chakroborty said, 'She began to smoke to prove herself  among  her friends and to fit in the society. She added that smoking made her feel good about her personality and her ownself. It made her feel confident and bold. She added that after she had begun smoking the number of friends she had increased like fire in the jungle. She will never quit smoking and thus thinking to quit smoking is something that didn't even pop up ever in her mind, she said'.
12th grade student Ritesh Bajaj said, 'He had been smoking since past 5years. He tends to blame his surrounding and father's habit of smoking for him to become a chain smoker. He added that he himself doesn't like the habit of smoking but his slavery to smoking has reached his zenith. He said that he thought to quit smoking everyday but failed. He added that after failing so many times he no more envisages himself quitting cigarettes.
Engineering student Pritosh Chaknalwarkar said, 'It has been an year now that he has been smoking. He added that the reason for him to start smoking is his elder brother, as he wanted to become cool and popular like him. It was his elder brother who taught him how to smoke and bought him packets of cigarettes, he added. He doesn't thinks to quit smoking as it's doing no bad to his health at present.
On investigation in the market Nagpur Today found alternatives that helps in quitting smoking. For example- A chewing gum called Nicotex, Ayurvedic cigarette called Nirdosh and other drugs to be prescribed by medical practitioner only.
Based on what we investigated we spoke to Dr.Kamble who opined that, There's no alternative if one wants to quit smoking. All that one needs is a strong will power. He added that the increasing number of smokers is rooted from the media and film industry. He even said that peer pressure, Stress, Parents lifestyle, raging are some of the basic reasons in resulting one to be a chain smoker.Parents should keep a tab on what their children are doing. He wants awareness to spread and not only in higher strata of the society but lower too, he said'.
Sanjeevani Sharan