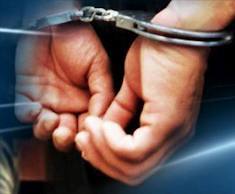 Nagpur News:
A man seriously injured his father-in-law over a trivial issue under the jurisdiction of Yashodhara Police Station on Friday night. According to police, Devki Dange, daughter of Meethabai Kisan Sonone (60) came to meet her parents after having a heated-up argument with her husband. Devki lives with her husband accused Maruti alias Monty Panjabrao Dange (30) in a rented house at Joshipura. Devki used to have arguments with her husband. Devki went to her parents' place at Binaki Magalwari Talao. Suspicious in nature, accused Monty, who originally hails from Baitul Madhya Pardesh, came to her parents' house. He used foul language for Devki and her parents. When Devki's father Kisan (65) intervened and tried to stop Monty, Monty started beating him. Police said, when Meethabai tried to stop Monty, he hit her also. Monty then took out a sharp weapon and attacked Kisan. Kisan's was badly injured while saying himself.
Meethabai rushed to Yashodhara Police Station and filed complaint against her son-in-law Monty. Yashodhara Police rushed to the spot and arrested Monty. Kisan was sent to Mayo Hospital.
On the complaint by Meethabai, cops registered an offence under the Sec 326 and 34 of the IPC. Further investigations are under way.