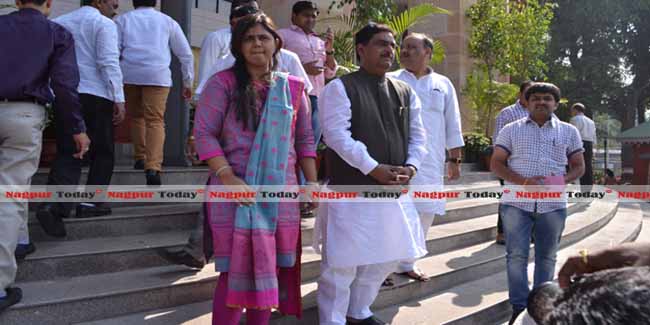 Nagpur News: The senior BJP leader Gopinath Munde arrived with a bang at Vidhan Sabha. Munde, very happy with the Assembly election results in four states where BJP scored handsome victories, praised Narendra Modi. It was possible only because of Narendra Modi's leadership and aggressive campaign. He claimed that in Hindi speaking states, BJP's 428 MLAs emerged victorious while Congress could garner only 107 seats, which is not even one fourth of the total seats. Congress has lost the Assembly elections only because of poor leadership.
Munde further said, a similar beating was received by Congress even in 1977. They could not even win in Hindi speaking states. The NCP supremo Sharad Pawar, in an interview, said that the party lost because of poor leadership, Munde stated. "Making Manmohan Singh as PM is the worst mistake made by Congress, which they realize now. Congress President Sonia Gandhi blamed the uncontrolled price as the main reason for party's debacle in the elections.
Answering  a question from the media over the land allotment to Rajeev Shukla by the Government, Munde said that the government had given the land almost free as the cost of the land was in crores but given in a nutshell.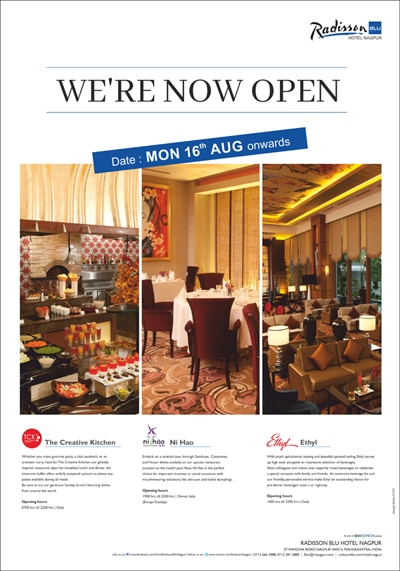 Munde justified the fast being undertaken by Anna Hazare for demand to appoint Lokpal. His fast for all his recommendations be included in Lokpal Bill is appropriate and should be accepted by the Central Government. BJP supports him and his movement. He also said that Kejriwal reaped the benefits of his association with Anna in the Delhi elections.
Replying to a question on Medha Patkar's allegations, Munde said, Medha is ill informed about the facts. He said that BJP has got nothing to do with sugar mills. It is no fault of any BJP leader in the sale of sugar mills. In fact, the government should stop the sale of sugar mills and should take some measures  to revive them.
Munde reiterated BJP's stand on separate Vidarbha and said BJP and he himself  always supported separate Vidarbha.
State President of NCP, Bhaskar Jadhav addressed the press and retaliated to the statements of Gopinath Munde and said that if we see the political career of Gopinath Munde, until he makes snide comments about Sharad Pawar, nobody takes him seriously. In between, he had also threatened to quit from the party. Unfortunately nobody requested him to stay back not did the other party welcome him. So he had to sty bak in his own party. As State President I condemn such speeched made by Gopinath Munde. Instead of commenting on others and Pawar, he should take care of himself and his position in his own party.
Commenting on the statement given by Pawar, he said that looking at the expeience, age and other factors, he has every right to advice the party of the follies of the party.