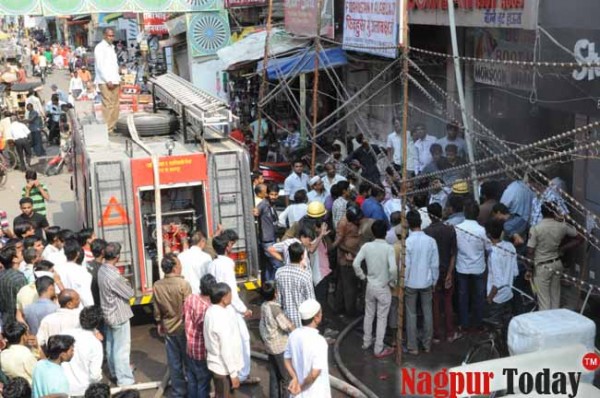 Nagpur News: A major tragedy was averted by timely action by the Fire Brigade personnel who doused a fire at a shoe shop near Teen Nal Chowk in Gandhibagh.
According to reports, a fire broke out in the Bombay Boot House. The fire was noticed immediately and the Fire Brigade was informed about the fire incident. A fire tender was rushed to the spot which succeeded in dousing the fire after some struggle as the shop was situated on the main road having heavy traffic.
A Sarvajanik Ganesh idol was also installed nearby the shop having lighting and other decorations. Had the fire spread rapidly, the incident could have turned into a grave tragedy as the fire would have destroyed other shops and could have posed a hazard to the lighting and decorations. The reason behind the fire could not be ascertained.