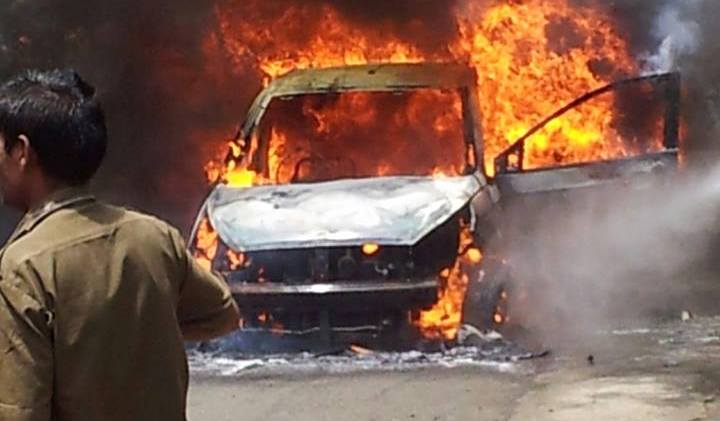 Nagpur News.
A brand new Indica car bearing registration number MH-C1 DC 8927 suddenly caught fire near High Court area in Nagpur. A spark in its engine was said to have gone wrong and triggered the fire. The car was reportedly taken from nearby car dealer Jaika Motors for a test ride. However, no casualty was reported in the incident.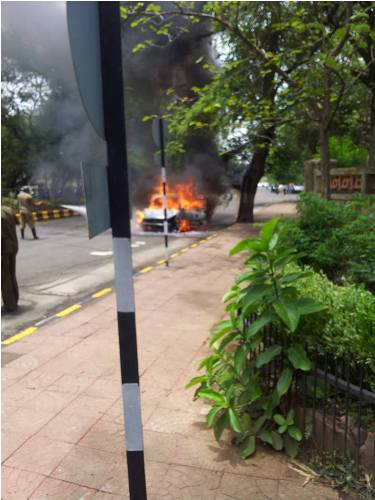 Ashish Radheshyam Patrick was driving the car when someone from the onlookers directed him towards the smoke coming out from the bonnet. No sooner he realizes the smoke getting dense than the car picked up flames. He immediately stopped the car and get off it.
All the four tyres reportedly blasted into burst due the impact of the fire. Major portion of the car was also charred. An onlooker informed that had the driver not been timely alerted, it could have resulted into more serious accident.
The actual reason behind the fire is yet to be ascertained.