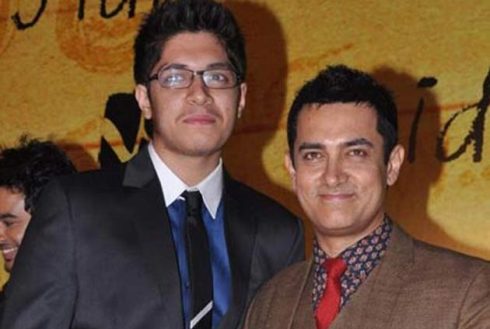 One of the most awaited entry for the Bollywood Industry has finally stepped in. But how? Unexpectedly, Mr. Perfectionist Aamir Khan's son Junaid is all set to make his debut in Bollywood but not as an actor. As per the recent updates, Junior Khan has chosen direction over acting and will be taking up the charge of an assistant director in Rajkumar Hirani's upcoming film.
Father Aamir is all supportive to his son. He shall be helping his 18-year-old son by starring into the venture. As per Aamir Khan, he wanted Junaid to learn before he makes his choice. Reportedly he quoted, "It was my suggestion that he learns something about cinema and gets a new experience in life before he makes his choices. It will help him in the long run. Let him discover it and tell us what he wants to do in the future. Once he has a little understanding of the craft, let him choose. It's too early to assume that he will end up in movies. It could be acting or directing; everything is going to be his choice. He is doing his B.Com now."
Being the son of the much competitive and perfectionist, Junaid carries with him the burden of keeping his Dad's image intact. Much is expected from him. We wish proves his mettle!
We wish Junaid does well and serves the industry like his dad.