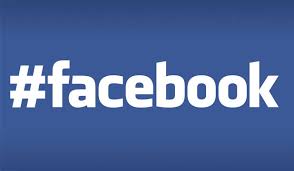 Remember the hashtags that you use numerous times on twitter that has become the signature of it? Facebook is introducing these hashtags as well now! Hashtags are basically the number sign used on Twitter, Instagram and other services to identify and spot the topics of discussion and that allow the users to search for them.
Having said in a blog post here on Wednesday that users will be able to click a hashtag to see an entire feed of discussions about a particular topic, Facebook has made a step forward to it's already high viewership.
"We'll continue to roll out more features in the coming weeks and months, including trending hashtags and deeper insights, that help people discover more of the world's conversations," wrote Greg Lindley, product manager for hashtags, in the post.
Facebook said hashtags shall be the intiative step towards making it easier for users to find out what others are discussing. The company did not give exact details about other more such useful tools it might introduce. If Twitter's use of hashtags is any indication, Facebook is likely to incorporate them into its overall marketing schemes.
The Privacy of the user account shall also stay protected. The hashtags will conform to users' privacy settings – so putting a hashtag in a post that's only visible to your friends won't make it show up for anyone else other than your friends.
Facebook said it will make the hashtags available to users on a click in the coming weeks, beginning on Wednesday. Though hashtags haven't worked on Facebook until now, many people were using them anyway, having grown accustomed to them on Twitter, Instagram and elsewhere.
Using hashtags will help users gain a larger view of what others are talking about!