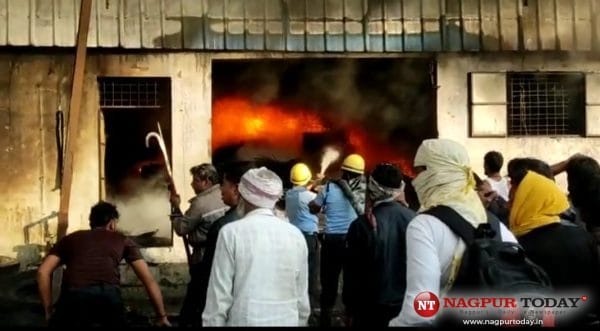 Nagpur: In a early morning incident, a major fire gutted Kisan Gold Industries in Uppalwadi Industrial Area, here on Monday. The fire, prima facie, appeared to be triggered by short circuit and engulfed Kisan Gold Industries, belonging to one Junaid Ahemad, subsequently, the fire spread to Baba Taj Tyre repairing center in Uppalwadi industrial Area.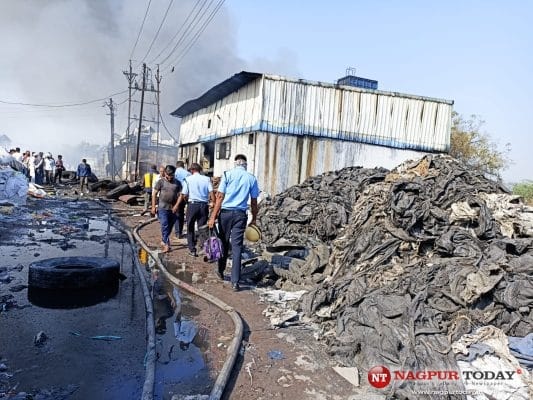 The Fire Department received a call at around 6.22 am. Acting swiftly, eight fire tenders from Fire and Emergency Services Department of the Nagpur Municipal Corporation (NMC) and one Fire Tender from Kamptee were pressed into action.
The plastic scrap stored as raw materials at both the firms — a plastic pipe manufacturering company and tyre remoulding company — was fully gutted in fire.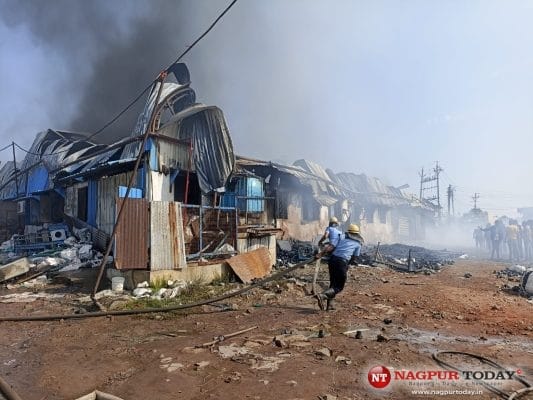 The hardcore efforts of Fire Officials, brought the fire under control. However, the fire is not fully extinguished yet. It will take another two hours to completely douse the flames, sources said.