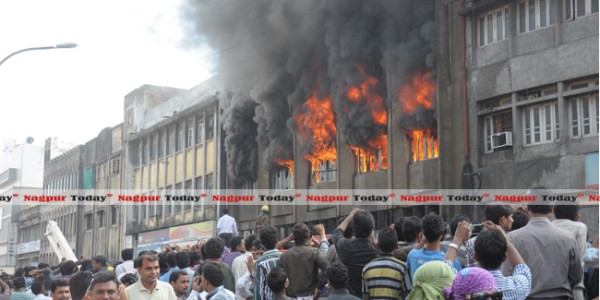 Mattress worth lakhs of rupees gutted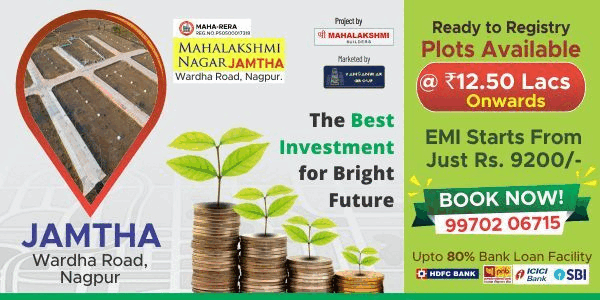 Nagpur News.
A major fire suddenly broke out at Kabra Chambers at Central Avenue road on Wednesday morning, engulfing goods worth lakhs of rupees into flames. The building also houses Nagpur District Central Cooperative Bank (NDCCB) on its second floor the part of which was also affected by the fire. Many important files and documents stored in its record room were gutted. The fire picked up at the shop of foam mattress dealer Deepak Agencies on the first floor and later spread to the upper floors of the building. The family on third floor was rescued to safety by the fire fighters who reached the spot well one and half hour after the information reached them. About 8-10 fire fighting vehicles rushed to the spot and tried to douse the inferno, however it was yet to be controlled. The fire fighters were still struggling to overpower the flames. The reason behind the fire was yet to be ascertained. The theory of short circuit behind the blaze is ruled out as there was scheduled Wednesday load shedding in the area since 8.30 am whereas the fire broke out at 10.30 am.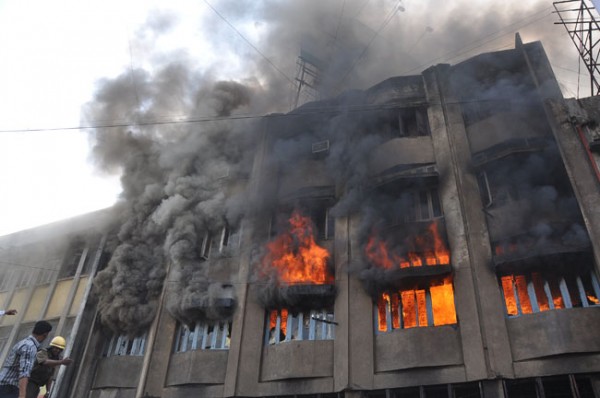 Large crowd gathered outside the building as the rescue works progressed.
Interestingly, Congress MLA from Saoner Sunil Kedar was implicated in allegedly siphoning off Rs 150 crore from this bank. In the latest development, the department of cooperatives directed Kedar to cough up Rs 299 crore for the loss he caused due to embezzlement of funds. Sources did not rule out the conspiracy theory behind the incident in the wake of recent order of department of cooperatives. The flames that reached the record room of NDCCB burnt vital documents to ashes.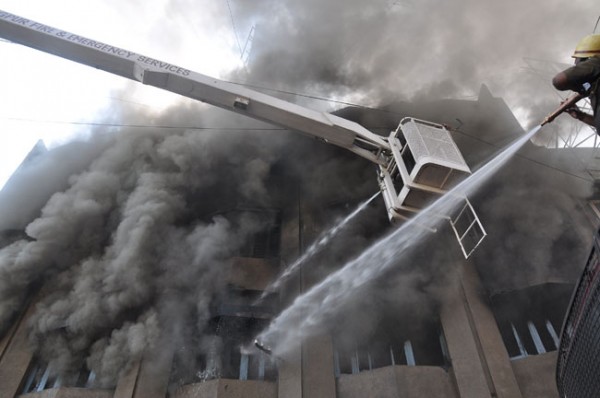 BJP MLA from Nagpur Central Vikas Kumbhare told Nagpur Today that he had visited the spot and situation there clearly points towards larger conspiracy behind the incident. "The stairs which lead to the bank is located in such a manner that no body from outside can enter there. Also the question of fire due to short circuit doesn't arise as there was load shedding in the area since morning. So how come the record room of the bank caught fire?  I have heard many people talking about conspiracy behind the incident and I too believe the same. Just like the fire incident at Mantralaya, this was deliberately done to protect the offender as without records nothing can be initiated against the culprit."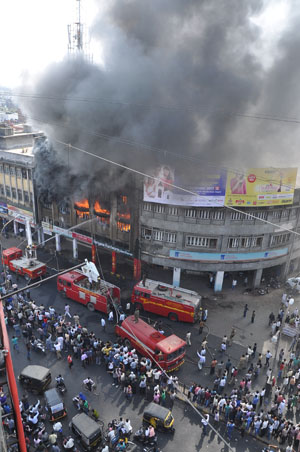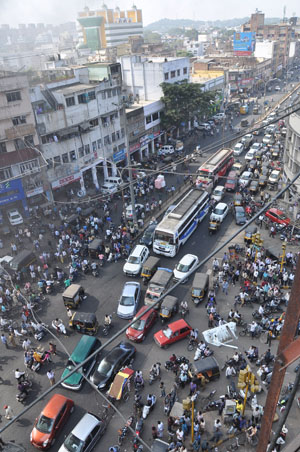 Besides, there were several factors that indicate conspiracy behind the incident. The fire tenders reach well one and half hour late despite the people kept calling at the offices. Moreover, it gets quite tricky to figure out how that fire from the foam assortments at the first reaches record room only and caused maximum effect there while leaving rest part of the bank intact.
Sources said the prime concern is to extinguish the flames first and then inquiry should be conducted to get to its root cause.