ACB nabs NMC Supervisor Arvind Javade while accepting Rs 1000 bribe at 6.30 in the morning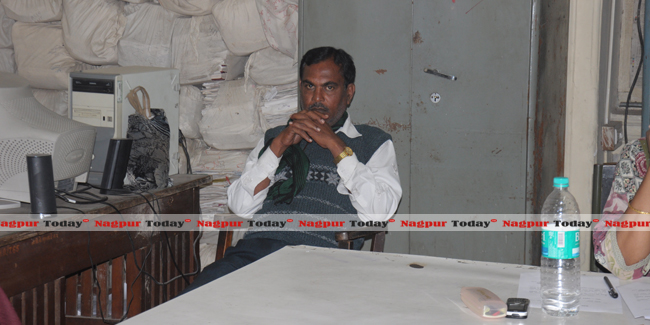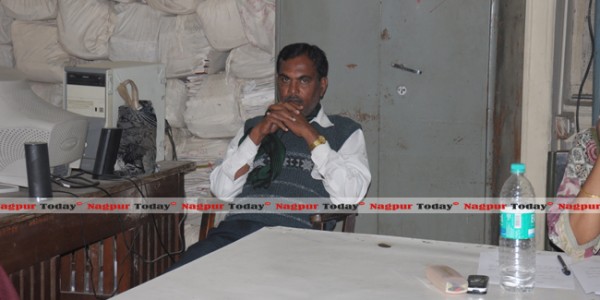 Nagpur News.
The Anti-Corruption Bureau (ACB), in a well-laid trap, caught a Supervisor working in NMC's Dharampeth Zone red-handed while accepting a bribe of Rs 1,000 from a sanitary worker early Wednesday morning. The Supervisor has been identified Arvind Vaman Javade (45), a resident of Nandanvan slums.
According to the ACB, the complainant Usha Narsingh Chauhan (42), a resident of Kamptee, worked as a sanitary worker with NMC's Dharampeth Zone. She was on medical leave for a month for treatment of a major ailment. However, when she came back to resume her work, Arvind Javade told her to go back home saying since she was on a long leave, she cannot resume her work. Usha requested him to let her join as she had given a proper application for the medical leave. However, Arvind Javade stuck to his adamant stand and refused her to resume work. But, after a month, Arvind Javade made his motive clear and asked her to pay him Rs 2,000 and then only he could let her resume her work. Usha refused to pay him the money owing to her poor financial condition. However, on Tuesday, she reached ACB office and lodged a complaint against Arvind.
On her complaint, ACB officials asked her to bargain with Arvind. Usha again spoke to Arvind and he agreed to accept Rs 1,000 and told her to pay the amount near RBI Square early in the morning.
The ACB officials reached RBI square early Wednesday morning at 5.30 and laid a trap for Arvind. At 6.30 am, Arvind was caught red-handed while accepting a bribe of Rs 1,000 from Usha. The police have taken him custody.
It is interesting to note that this is the first early morning ACB trap. Earlier, one such trap was laid in Ramtek to catch a headmaster who had demanded bribe of Rs 2,000 from a teacher. ACB sleuths had arrested the Headmaster Bangadkar at 7.30 am.
ACB sleuths have slapped charges of demanding and accepting bribe of Rs 1000 on Arvind and probing the matter further.
This is the first ACB action after the visit of Director General, Anti Corruption Bureau, Praveen Dixit to the city. Dixit had exhorted the ACB to act swiftly on the complaints against corruption. Dixit had also urged the people to come forward and lodge complaints against the bribe seekers.