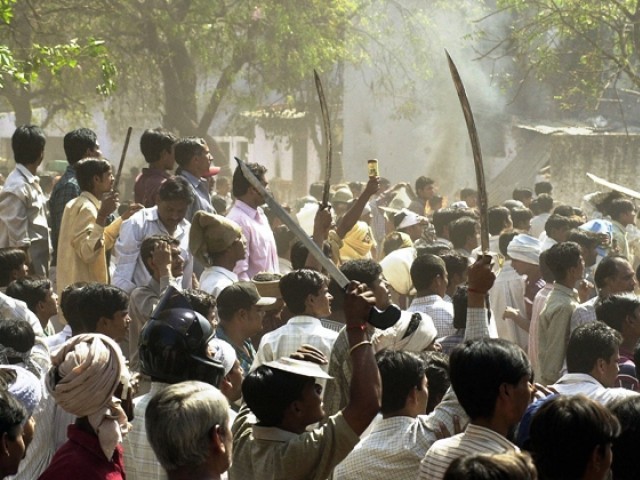 Nagpur News: Hudkeshwar police arrested nine people yesterday and seized swords, bikes and other material from them, thus foiling their loot attempt and averting major violence at Madgi Nagar Chowk.
The police had received inside information about the attempt, and spotted the accused at Magdi Nagar Chowk carrying swords and other weapons. After a long chase through the city roads, the police managed to stop and arrest accused Mohit Sanjay Pande, Firoz Khan alias Afzal Khan (24), Abhinay Vijay Shende (27), Abdul Wasim Abdul Karim (22), Toufik Mirza alias Ashiq Mirza (24), Saagar Taede (21), Manoj Chivra Nanhe (23) and Laxman Vamanra Vatkar (22).  One unidentified accomplice escaped through one of the numerous lanes in the area during the chase
All those arrested have confessed about their intensions. Besides the swords, mirchi powder, a Shine motorbike (MH 31 Dh 8259) and a Bajaj Boxer motorbike (MH 31 AW 6630) were seized. A case has been registered under Sections 399 and 402 against them by Hudkeshwar police. Further investigations are underway.
The investigations were led by DCP Chandra Kishore Meena (Zone 4), ACP Sakharkar, PI Wardhane, API Vijay Aakot, API Vinod Dighore, PSI Bajan Singh Chauhan, Pankaj Tambde, Ravindra Patil, Anil Srisath, Premsingh Powar, Naresh Tumnam and others.