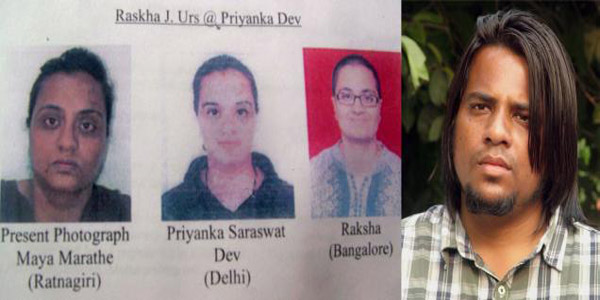 Nagpur News: The kingpin of notorious investment scam that brought the city into national limelight, Ulhas Khaire has committed series of economic crime in association with his wife. It is said that Ulhas leftNagpuras he could find the city feasible to expand his ill intentions. And it was after he reportedly came in contact with a woman whom he later married, Ulhas made roadways to the country's biggest investment fraud that cheated more than 2 lakh people of over Rs 1000 crore.
The Economic Offence Wing (EOW) ofDelhipolice arrested the couple from Ratnagiri on November 10 where the two were said to be running another investment firm. It was revealed that more than 2 lakh people had invested in their dubious company Stock Guru India, the amount ranging from Rs 10,000 to few lakhs. The couple was absconding for over a year.
Earlier, Ulhas used to reside in MIG colony at Laxmi Nagar. He started prying on the people since 2003. His target included the government employees and traders. He initially succeeded in cheating various people and squeezed out huge amount through this game. He then gradually inclined towards cricket betting. It was the time whenNagpurearned the notoriety of being the hub for cricket betting. He fell for the betting and ended up losing large amount of money into it. He was often thrashed by bookies for not being able to return the betting amount. He was even threatened at gunpoint by one Neeraj Chaudhary of Sadar and Deepak Kanojia of Dhantoli onMarch 25, 2003as he was unable to pay back their due of Rs 3.5 lakh. Then Ulhas resided at Santaji colony. Both Neeraj and Deepak were arrested following his complaint.
Meanwhile, Ulhas once again activated his tactics and floated a firm under the name PVK Group of Companies through which he conned number of people on the pretext of giving out loans. Around the same period, he took away an amount of Rs 10 lakh from Chandramohan Virmani, a resident of Sadar against an agreement pertaining to construction of Virmani's house. He then forged the amount to his credit. Then Sitabuldi police has arrested him in the case of fraud. Finding himself marred by controversies he finally leftNagpurand carried over his cheating business to various other cities.
It is during this period he met Raksha J. Urs who then helped him to take his fraud business to next level. Later both got married and turned their small business into high profile investment racket.