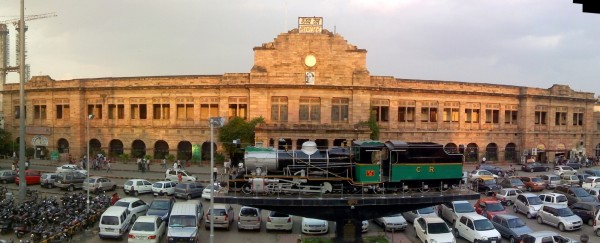 Nagpur News: A group of men and women at Nagpur railway station have been in the practice of craftily taking money and valuables from rail passengers while creating a scene and cornering them on platforms late at night.
Quite a few such incidences have occurred in the last few days. According to sources, the gang targets passengers going home from the city during Diwali with money and valuables for their family. The gang functions late at night, when passengers waiting for late- night trains or delayed trains take a nap on the platform. According to their modus operandi, as soon as the target passenger is fast asleep, a woman from the gang lies down beside him for a while. She then begins to yell and accuses the confused and clueless traveller of molesting her. A hostile crowd, including the woman's accomplices, soon surrounds the two. The hapless victim is generally too scared to approach the police, station authorities or people nearby for help, considering the nature of accusations being hurled at him.
With gang members within the surrounding crowd aggravating the crowd further, the traveller leaves behind part of his luggage in a rush to escape. The abandoned luggage is then picked up by the gang.
The Railway Protection Force (RPF) cannot initiate investigations until a formal complaint is lodged. An RPF official told Nagpur Today that not a single formal complaint has been filed in this regard, and hence, no steps have been taken by them. The gang is still at large.