Maharashtra Today: Govt appoints judicial commission to probe Bhima-Koregaon violence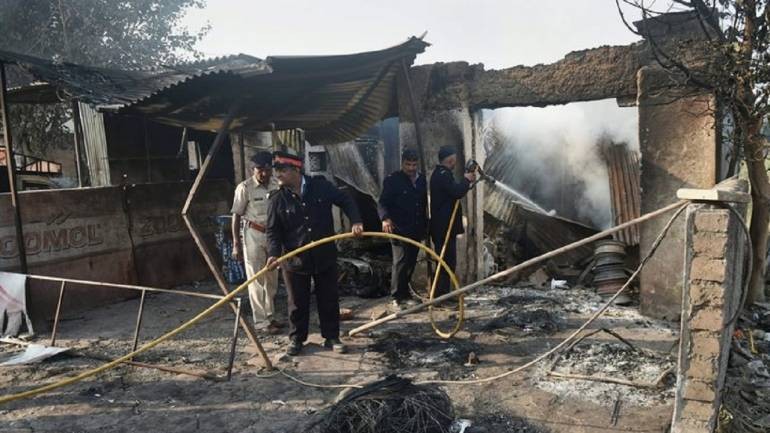 Mumbai: Mumbai: The Maharashtra Today, government appointed a judicial commission, under retired justice Jai Narayan Patel, to conduct a probe into the Bhima-Koregaon violence which erupted last month, a senior official said.
Additional Chief Secretary (Home) Sudhir Shrivastav said besides Patel, a former chief justice of the Calcutta High Court, Maharashtra Chief Secretary Sumit Mullick will also be a part of the two-member panel.
"The committee has been asked to look into the sequence of events that eventually led to the violence. Also, there will probe about who were the persons/organisations responsible for the violence and if there was adequate police presence at the spot at the time of the incident," Shrivastav told a news agency.
He also said the commission has been given four months to conduct a detailed probe and submit its report.
Patel had presided over the 1993 Mumbai serial blasts trail in its initial stages before he became a High Court Judge.
On January 1, the event to mark 200th anniversary of the Bhima-Koregaon battle in Pune district, in which forces of the East India Company defeated Peshwa's army, was marred by incidents of violence, with one person getting killed.
Dalit leaders commemorate the British victory, as it is believed that soldiers from the Mahar community — then considered untouchable — were part of the East India Company's forces.
However, some right-wing groups in Pune had expressed opposition to celebration of the 'British' victory. Meanwhile, Maharashtra Congress spokesperson Sachin Sawant said his party had kept asking how could the government could suo-moto declare an inquiry under a serving judge, referring to the earlier announcement made by Maharashtra Chief Minister Devendra Fadnavis.
"@Dev_Fadnavis govt has fallen flat on it's face as request of govt to hv a serving Judge for Inquiry of #bhimakoregaonviolence has been denied by HC CJ," he tweeted.
"We kept asking that how can govt Suo Motu declare Inquiry under serving judge. Now enquiry to be conducted under retired judge," he said in another tweet.