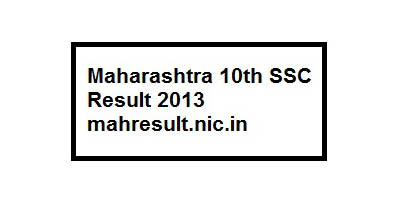 Nagpur News: Students of Maharashtra who are eagerly waiting for their SSC Results 2013 have to wait for two more weeks in order to get their results.
According to the source from the Board, it is revealed that the results will we out in the second week only. However, the board's target to declare the results is June 10th which might be out in a day earlier too. The Class 12 results which were expected to be announced earlier was also delayed due to the strike taken over by Teachers who were responsible for the evaluation of answer sheets and finally results were out on 30th May.
JS Saharia, additional chief secretary in charge of school education, said, "The board has worked extremely hard and pooled in all available resources to declare the results before the month of June."
The admission process for Pre-University education i.e. Class 11 which was schedule from June 10 is likely to be postponed. However, students who took the board conducted exam in Std X are eligible to apply in state colleges and CBSE has made special arrangements release their marks. As per practice students in Std X are awarded only grades but that the system is not accepted by state affiliated colleges where admissions are decided by percentages.
Regarding the admissions CBSE has to write to the Schools about the arrangement made for such students. The letter said "they (Maharashtra state board) will be using only marks to decide admission in Std XI. Therefore, in order that the students passing out of CBSE affiliated schools and seeking admission in Maharashtra state institution in Std XI do not suffer, the following arrangement has been made – CBSE has given marks of Std X Board Examination 2013 to all its affiliated schools in the state to enable them to put the same on the students' application forms for admission to colleges in Maharashtra in Std XI.
The CBSE is also giving soft copies of Std X results (school wise) of schools affiliated to CBSE in Maharashtra to director, Department of Secondary and Higher Secondary Education, Government of Maharashtra (and any other officer deputed by him) so that any verification required by admitting authorities may be done". Students are hereby requested to wait for their results with patience. The board shall inform the date of results before it is declared.