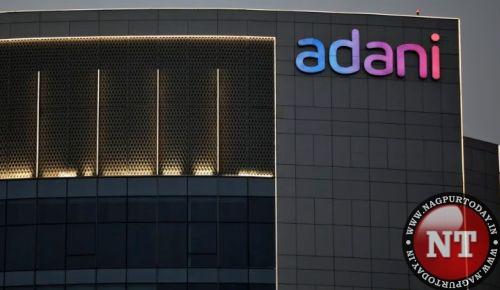 Lashing out at the Centre over the Hindenburg report against Adani Enterprises, the joint Opposition on Thursday dubbed the stock crash a "Maha ghotala (scam) in Amrit Kaal" and questioned the government's "silence" over the issue.
Addressing a joint press conference at Vijay Chowk in the national capital after the adjournment of both Houses till 2 pm, the Opposition leaders also slammed the government over the rejection of their suspension of Business notices to discuss the issue.
Leader of Opposition Mallikarjun Kharge led the attack at the Centre and demanded an investigation into the matter under the supervision of CJI or the constitution of a Joint Parliamentary Committee.
"Either a Joint Parliamentary Committee or a team under the supervision of the CJI of the Supreme Court should investigate this," Kharge said. Aam Aadmi Party MP Sanjay Singh thrashed the Centre describing Gautam Adani as the "closest friend" of Prime Minister Narendra Modi. "Why is the Modi government silent on such a huge scam? The government is silent because the man who is indulged in this scam is the closest friend of PM Modi. Adani opens fake companies in foreign countries, buys shares worth crores of rupees of his own company and takes loans worth lakhs and crores from banks. All those who invested money in Life Insurance Corporation (LIC) and SBI for their needs are worried. This is the Maha ghotala (scam) in Amrit Kaal," he said.
Singh demanded the government to hold a discussion on the issue in the House. "…and conduct a Supreme Court-monitored probe and constitute a JPC. We will keep raising our voices in Parliament," he said. Samajwadi Party MP Ram Gopal Yadav alleged that the people who have invested in the LIC and kept money in the banks are "scared".