Mumbai: Maharashtra finance minister Sudhir Mungantiwar is announcing the state's budget. No big-ticket announcements made, no loan waiver for farmers despite demands by the Shiv Sena and the Opposition
Here are the live updates:
4.17pm: "This budget will adversely affect state's progress," says former finance minister Jayant Patil
4.15pm: After budget announcement, Opposition legislators burn copies of the state budget outside the Assembly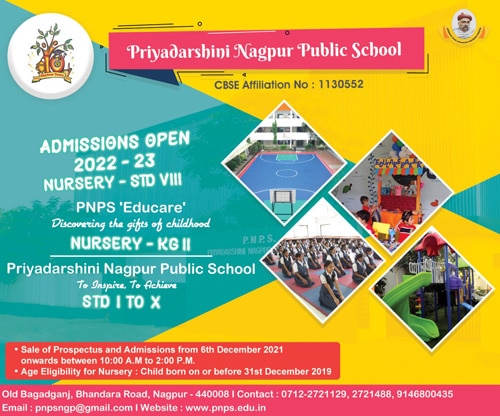 4.04pm: No announcement on farm loan waiver, despite demands by Opposition and Shiv Sena
4.00pm: The tax on card swiping machines brought to zero from 13 %
3.53pm: Tax on milk testing kit and soil testing kit scrapped
3.52pm: Current tax concessions​ on foodgrains, spices, towels and Solapur bedsheets to continue
3.48pm: Octroi in Mumbai will go with introduction of the Goods and Services Tax
3.43pm: Liquor may cost more. No new taxes except VAT increase on liquor and tax on weekly lottery
3.40pm: GST will help the state increase its revenue, FM says
3.38pm: To ensure cashless transactions and biometric distribution of foodgrains, EPOS machines will be installed at 52,000 fair price shops under the computerization of public distribution system
3.33pm: Rs100 crore to improve tourism in Sindhudurg district
3.32pm: State Pay Reforms Committee to study Seventh Pay Commission recommendations
3.31pm: Seventh Pay Commission recommendations to be adopted for state govt staff
3.30pm: Rs 1,014 crore to improve crime detection and conviction rate across state
3.25pm: CCTV networks to be set up in Navi Mumbai, Mira Bhayandar, Chandrapur and Amravati too; Thane to get a forensic lab
3.24pm: Rs 200 crore to develop e-governance across Maharashtra
3.22pm: 28,332 gram panchayats to be connected with optic fibre cable by December 2018
3.21pm: Maharashtra School of Drama to be set up, on the lines of National School of Drama, at Mumbai's Film City
3.16pm: Rs 200 crore allocated for memorials of Shivaji, BR Ambedkar and Bal Thackeray
3.13pm: Cashless transactions at public distribution sceme shops across state
3.09pm: Asmita Yojna scheme announced to make sanitary napkins available in government schools across rural areas at subsidised rates
3.08pm: Minority youth to be trained for UPSC, competitive banking examinations, Rs 8 crore allocated
3.06pm: Rs 332 crore as funds for minority development
3.05pm: Rs 2,384 crore to set up, run a dedicated OBC development department
3.02pm: State will contribute Rs 25 crore for Centre's Stand Up India initiative that is aimed at promoting entrepreneurship among scheduled caste youth
3.00pm: Rs 80 crore to develop and improve tiger sanctuaries
2.58pm: Rs 559 crore for development of government medical colleges across Maharashtra
2.56pm: A Rs990-crore plan for cleaning up the polluted Mula and Mutha rivers in Pune district
2.56pm: Rs1,640 crore allocated for CM Gramsadak scheme and Rs570 crore allocated for PM Gramsadak Scheme
2.55pm: Rs 70 crore for port development in Maharashtra.
2.53pm: To give industries a boost, Rs 1,000 crore set aside for incentives at Marathwada and Vidarbha
2.52pm: Cancer screening machines to be provided at 253 government and semi-government hospitals at a cost of Rs 43 crore
2.51pm: Rs 126 crore for a state-level cancer research institute at Aurangabad
2.49pm: Rs 700 crore for developnent of metro routes in Mumbai, Pune and Nagpur
2.48pm: Rs1,600 crore for cities selected under the Smart Cities scheme
2.47pm: Water grid to be set up in parched Marathwada region to tackle water shortage
2.44pm: Maha Infra, a special purpose vehicle, to be formed to raise Rs1 lakh crore for developing infrastructure
2.41pm: For better roads, Rs7,000 crore allocated to the public works department for road development across state
2.39pm: Govt promises to complete the Marathwada Krishna Valley project in the next four years
2.36pm: Rs1,200 crore allotted for Jalyukt Shivar; Department of Water Resources given Rs2,800 crore
2.35pm: Rs 99 crore kept aside to aid ITI's in Maharashtra
2.34: Mumbai University's economics department to be revamped at a cost of Rs25 crore
2.30pm: Rs 8,233 crore alloted for irrigation; FM announces Rs 200 crore for farmers; Rs50 crore set aside for farmers to develop markets and sell produce; cold storage vans to be made available for farmers to transport vegetables
2.27pm: State government determined to double farmer's income by 2021: FM Sudhir Mungantiwar
2.26pm:  Finance minister says state is in favour of farm loan waiver
2.10pm: State finance minister Sudhir Mungantiwar starts presentation of the budget in Maharashtra Assembly amid sloganeering by Opposition party members demanding farm loan waiver