Maggi back on the home menu as 2 states lift ban!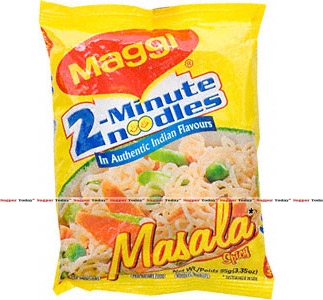 Nation's 2-minute food phenomenon Maggi noodles is all set to hit the stores yet again! And the process has already been initiated from Gujarat and Karnataka. On Monday both the states lifted ban from the Maggic noodle, allowing its open sale in the grocery market.
Earlier, Bombay High Court lifted nation wide ban imposed on the '2-minute' noodles, providing a conditional relief to the popular snack's manufacturer Nestle India Pvt Ltd as it ordered a fresh test of samples in three independent laboratories across India.
However, the court had directed Nestle company to test variants of noodles at three labs and if test reports suggest that lead is within permissible limit then it can start the sale of products.
The court said that the test should be conducted within six weeks.
Nestle India, the Indian unit of the Swiss company, had destroyed several thousands Maggi noodles packets by burning them, though the high court had permitted export of this product despite a ban on its sale in India.
On a plea made by food regulators that the petition filed by Maggi was not maintainable, the high court said it had the jurisdiction to hear the matter under powers derived by it under the Article 226 of the Constitution.
The bench observed that it was ordering a fresh test of Maggi food snack only in public interest.