6% DA hike for NMC employees on the eve of Diwali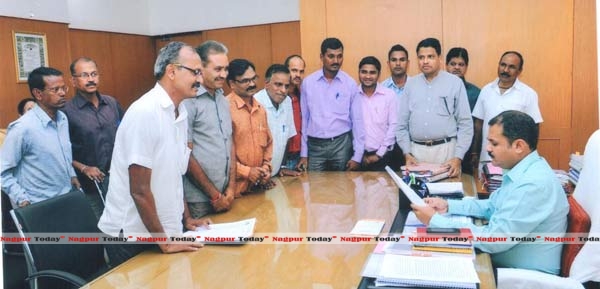 Nagpur: "All officials and employees of Nagpur Municipal Corporation will receive 6% hike in dearness allowance (DA) on their existing basic pay with effect from October, 2015. They will receive it with their salary of October paid in November, 2015," said NMC Commissioner Shravan Hardikar, informed a press note issued by Domaji Bhangad, general secretary of Rashtriya Nagpur Corporation Employee's Association.
According to Rashtriya Nagpur Corporation Employee's Association's working president Rajesh Hathibed, a delegation of Association had met the NMC Commissioner with a memorandum of demand for 6% DA hike,on the basis of Maharashtra Government's recent GR in this regard. Accepting their demand, the Commissioner issued orders for implementation of 6% DA to all departments concerned.
In addition to members of delegation, there were also present Mayor Pravin Datke, Ruling party leader Dayashankar Tiwari, NMC standing committee chairman Ramesh Singare, health committee chairperson Devendra Meher, Finance officer Madan Gadge and others who expressed their pleasure over NMC Commissioner's orders.