Nagpur Today: In an exclusive interview with Director of Ent Reps Solutions Madhu Saliankar she said that Ent Reps Solutions is a company that provides professional guidance and service for organizations, products and entities who are looking to conducting and developing Business in India.
She explained the entire travels concept and said that the consumer behaviour changes from Metro to Tier two cities. Travel too has changes whether it is Intra or Inter-city travels. The local travel agents and the general populace have to be empowered. They organize B2B sessions in the secondary phase.
EntReps with coordination with Jagsons Travels is looking towards the growing Tier Two cities like Nagpur, Raipur, Indore and Bhopal that has tremendous tourism potential. While we have to market these places globally, we also have to reach out to them. We will have to empower the local travel agents to customize the travels plans of clientele to fit into their budgets. They have to get value for money proposition.
Madhu Saliankar who is the member of the Malaysian Tourism Board and the Member of Spain Tourism Board was so meek and had no big airs or attitude. She spoke eloquently of what she is really passionate about which is Travel and Tourism.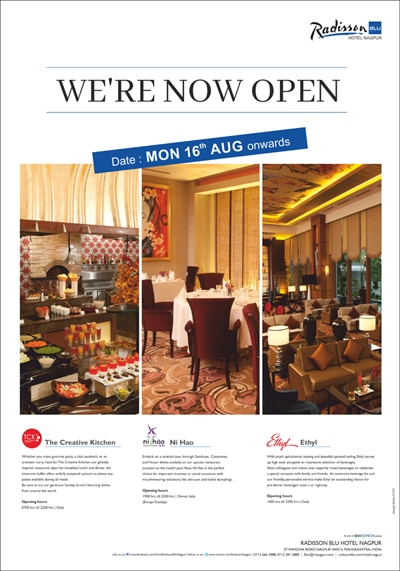 She added that they are Marketing Consultants and Public Relations Company and providing integrated solutions that include Representation of destinations, hotels, products & services.
Madhu Saliankar added that their strengths & experience lie with Trade, PR & Media Relations, Sales and Marketing Strategies, Communication strategies, Market research, Event management, Market knowledge of India and South Asia.
Madhu said that because of their experience they are able to provide integrated marketing solutions to clients in India, Sri Lanka, Nepal and Bangladesh.
The Mission of EntReps is to be an exceptional Marketing & PR Consulting Firm in the Travel and Tourism Sector that provides extraordinary services Madhu said. They aim to help clients make distinctive, lasting and substantial enhancement to their performance.
EntReps Solutions provides Single Window Business Solutions; from understanding specific needs and requirements to assisting in formulating the right entry or investment strategy and ensure steps for success.
The representation of EntReps for destinations and products is achieved through Strategic Consulting including business plan & marketing strategy development, Organising Sales missions and business workshop, Trade Relationship, Event Marketing, Event Support.
Because of the efforts and successful completion of many events that Ent Reps undertook in the past, she has been successfully organizing the National Level Travel and Tourism Expo SATTE in Delhi.
Satte is the South Asia's leading travel and tourism event, which has evolved into an exceptional platform providing immense opportunities for buyers and sellers from across the world to come and experience Indian culture, showcase their latest offerings and build long term business ties.
…As told to Samuel Gunasekharan