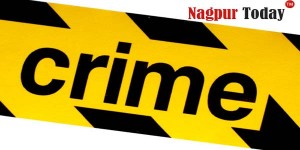 Nagpur News: Wadi Police arrested a youth for attempting to kill his girlfriend on Friday. Sikandar Singh Nanda Singh (27), a resident of defence Q No. 9/69/2, was in a relationship with a girl for a long time. The girl started forcing him to get married to her. But, Sikandar had no plans to marry to the girl.
Due to this, Sikandar had fights with the girl in the past. On Friday night, Sikandar called the girl at his residence. They had an argument again on the same issue. Frustration with her constant pressure from the girl, Sikandar took her up at the terrace and pushed her from there. The girl was seriously injured and was rushed to Lata Mangeshkar Hospital.
Wadi police arrested Sikandar on the complaint of the girl and registered an offence under relevant sections of the IPC.