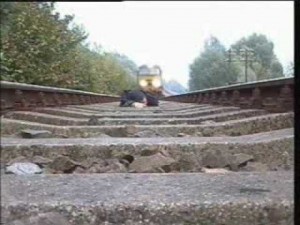 Nagpur News: A lover story gone sour when two young lovers of the city, who fled from their homes, allegedly committed suicide by jumping in front of a speeding train at Mankapur railway crossing on Wednesday night.
17-year-old Rashmi Bawangade, a resident of Bezonbagh, was a twelth standard science student while Hudco Colony residence Arman alias Deepak Karamchandani (21) owned a mobile shop at Jaripatka.
Rashmi left home on Wednesday around 1 pm for her college. Her aunt, Nanda Ramteke told that she was having a paper in her college. "She didn't tell anything about her plans. Otherwise, we would have solved her problem," said Ramteke.
When Rashmi didn't return till night, his family went to lodge a police complaint at Jaripatka police station. While her family claimed that they had been to police station to give the missing complaint of Rashmi, police said that they lodged a kidnapping complaint against Karamchandani.
Police said that the Rashmi's family was very well aware of the couple's affair. Police sources informed that the couple took the extreme step after they learnt about a kidnapping complaint filed against Karamchandani.
However, it was learnt that the couple's family were not happy with their relationship and had warned the couple to end their affair. Hence, the couple ended their affair by committing suicide.
Around 11.45 pm, a passer-by found the bodies at the railway crossing. Rashmi's mutilated body was found on Gondhni railway track while at 5 metre distance, Karamchandani's scattered body parts were found.
Cops found Rashmi's moped vehicle and a college bag at the spot. The college I-card helped cops to identify Rashmi and thus of Karamchandani.