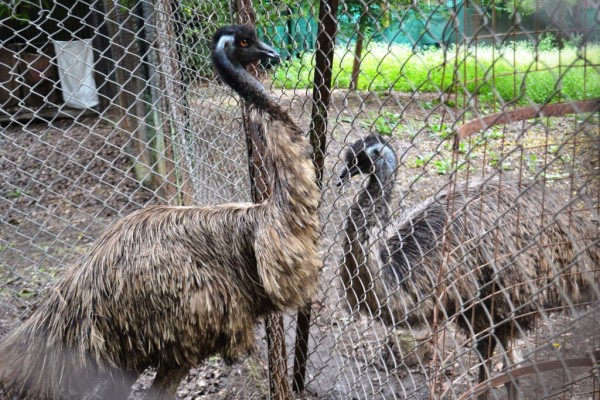 Nagpur News: A majestic five- feet tall, two year old Emu was introduced into Maharajbagh on Wednesday, as a companion for the lone male Emu residing there. The Emu is an Australian native . The soft-feathered, brown, flightless bird reach up to 2 metres (6.6 ft) in height. They have long thin necks and legs. Emus can travel great distances at a fast, economical trot and, if necessary, can sprint at 70 km/h (43 mph) for some distance at a time. Their legs are among the strongest of any animals.
A pair of emus had been brought to Maharajbagh in 2010, of which the female had died due to illness that very year. This is the latest in a series of attempts to find the male emu a new companion. The female will be placed near the cage of the male emu till they are better acquainted, according to Maharajbagh official Dr. Bavaskar. Everyone present at Maharajbagh were excited about the new Emu.
Meanwhile, two newborn peacocks among four passed away at Raman Science Centre. The young birds were merely fifteen days old.