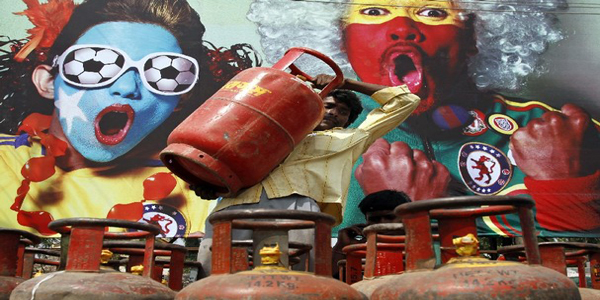 Nagpur News : With the festival session coming in,  there is some bad news for Nagpurians as the new rates for October will leave many shell shocked. For the October month, a non-subsidized LPG cylinder will cost Rs953.
Nagpur Today has learnt that during this financial year, consumers can avail of only three subsidized cylinders after which they will have to buy the non-subsidized ones. Every month, new non-subsidized rates for LPG cylinders are been declared by the oil marketing companies. The rates, to be declared on the 1st, shall be applicable for the entire month."
The fluctuation in rates are due to prices being linked to international market prices of crude oil. There could well be months when the prices come down but the current jump in price gives an idea of things to come.
Though the three subsidized cylinders are from the Central Government quota, consumers in Maharashtra are likely to get more. Congress-ruled states have been asked to provide another three subsidized cylinders in a financial year. However, the state has not yet declared how many cylinders it shall give in current financial year.