Lokpal would have hammered out all plights of present day, made RTMNU an ideal body

Academicians, students, principals, teachers all in favour of  Lokpal in University.  Had the University implemented the orders of UGC regarding appointment of Lokpal and setting up of Complaint Redressal Cell  it would have been spared of all nasty problems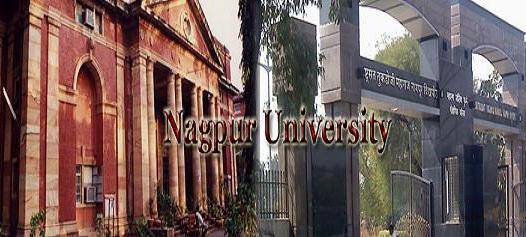 Nagpur News.
The Rashtrasant Tukdoji Maharaj Nagpur University (RTMNU) would have been spared of all nasty problems of the present day had it implemented the orders of UGC regarding appointment of Lokpal and setting up of Complaint Redressal Cell.
The University Grants Commission (UGC) had issued a circular to all the universities in the country to set up Complaint Redressal  Cells and appoint Lokpals in the universities.  The appointment of Lokpals and Complaint Redressal Cells are mandatory according to the rules and regulations of UGC. The Lokpals have the authority to address and resolve the complaints of the students.
According to the UGC circular, the RTMNU was free to appoint either a retired Judge or a teacher having 10 years of teaching experience as Lokpal. The Lokpal is appointed for a term of 3 years having age up to 70 years. The students not satisfied with Complaint Redressal Cell could appeal to the Lokpal within six days for resolving their problems.
If a Lokpal is not appointed by any university, the UGC can take action against it. According to Section 12 B of the UGC Act,  it can stop the grants to the university. All the institutions will have to form Registry, wherein the students can approach for redressal of their complaints. The Registry has to give the information on the applications received to the Lokpal, Complaint Redresal Cell, or the concerned institution, so that a reply can be given within 7 days.
The complaints from the students or their parents have to be resolved within 30 days. This order of UGC  was conveyed to RTMNU even before the admission process for the current year in the colleges was started.  But the gazettes of the university and colleges did not mention anything about  Lokpal or Complaint Redresal Cell and its provisions even when it is compulsory  to mention the rights and responsibilities of the students.
The absence of the provisions in the university gazette is the main reason that many principals, teachers, administrators  and the students are not aware of  the UGC circular on Lokpal.
EXPro-VC Dr. Parashar said,"Lokpal is absolutely necessary in the university so that the grievances of the students are addressed. The appointment of Lokpal will ensure speedy redressal of complaints. It will also curb the dictatorial attitude of the RTMNU Administration towards the students."
Senior Academician Baban Taywade also agreed on the issue of appointment of Lokpal. He said, "Lokpal should be in the University for running the affairs smoothly "
Vice Dean of Lata Mangeshar Hospital, said, "Lokpal will bring transparency in the working of the university."
Vice Chancellor Vilas Sapkal said he has not seen the circular and papers related to it. He said that BCUD Director Arvind Chaudhary would be in a better position to give details on Lokpal. When Nagpur Today tried to speak to the BCUD Director Arvind Chaudhary, he refused give his views and any information on the circular.
Dr. Sujit Metre, Director, DMIMS, said, "No doubt Lokpal should be appointed but the system should also be in place and it should be applicable at college level also. What is required is that the local committees should be strong. And awareness about it is very crucial as the Nagpur University is very largely spread."
Prabhat Agrawal, activist of India Against Corruption said, "Lokpal is the need of the hour. We will push for this cause in the coming days. Many problems of the students can be resolved  if Lokpal is constituted. It is an independent authority in itself . Lokpal will work as a watchdog on the affairs and problems of the university."
Ankit Jaiswal, university student said, "Lokpal will be a very positive change from university side. Students will be the most happy lot if the Complaint Redrresal Cell is set up. After long time, such a good move will definitely be appreciated."
Prakalp Warjukar, student said, "Constitution of Lokpal will hammer out maximum problems. Lokpal will take actual decisions as he will have the authority to do so. Constitution of Lokpal will be a huge hope for the students of the university."
Ashwajit Patil, student said, "We'll get someone who will listen the students' grievences. Lokpal will be worth having in Nagpur University."