Nagpur: Prime Minister Narendra Modi launched a web portal www.psbloansin59minutes.com at a function held at Vigyan Bhawan, Delhi for the nation along with an interaction with Micro, Small and Medium Enterprises (MSMEs). In this accordance a special program was held at Suresh Bhat Auditorium on November 2 where a live telecast of the launching was shown.
Nitin Gadkari, Union Minister for Road Transport and Highways, Shipping and Water Resources, River Development and Ganga Rejuvenation, Maharashtra Chief Minister Devendra Fadnavis along with Union Minister of State for Housing and Urban Affairs Hardeep Singh Puri, Ma harashtra Energy minister Chandrashekhar Bawankule Maharashtra, Executive Director of Bank of India Atanu Kumar Das, Vennelaganti Radha, Joint Secretary in Central Water Supply and Solid Waste Management Department, District Collector Ashwin Mudgal where present during the launch.
The Central Government on Friday launched a common online platform for micro, small and medium enterprises (MSME) which will enable them to get loans from Rs 10 lakh to Rs 1 crore within just 59 minutes.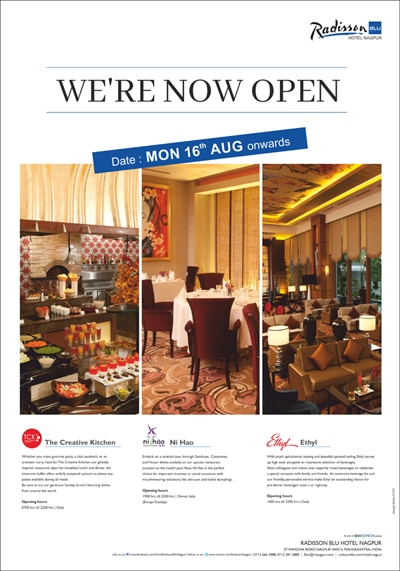 Speaking on the occasion Nitin Gadkari, Union Minister for Road Transport and Highways said that "Small scale industries play a major role in the development of our country, in export of goods small scale industry plays a major key role and generates employment opportunities on a larger scale.
We are now growing in Ease of Doing Business (EODB) as well. We are not facing power shortage problems now and we are now in a race of Fastest Growing Economy in terms of Exporting Goods as well even though our import rate 56% is more than export rate which is only 8% and we need to work more on our export and increase employment opportunities more".
Maharashtra Chief Minister Devendra Fadnavis said "This day is very important for all specially for small scale industries,the program marked to provide an ease of access to (MSME) for loans, technology and all the support to the small scale industry sector. I am happy that the phase 1 of the program is launched in two Districts in Maharashtra apart from 80 other places all over country Nagpur and Sangali will witness the launch of Phase 1 of the program. By this program people do not have to go in bank for approval of loans and now by the use of the web portal can get all the technology and support in one click with an ease.
Large scale industries does created many opportunities in country at international market and helped in development but these small scale industries also plays a major role in creating new job opportunities and new ways in the market. I appeal people to take part in the scheme launched by the Prime Minister and help in the developing the country and creating new opportunities.
In a live interaction PM Modi explained about the web portal and how it will open new gateways towards development and giving ways to Ease of Doing Business. The web portal www.psbloansin59minutes.com will enable'in principle' approval for MSME loans within 59 minutes from SIDBI and public sector banks.
By-Abhishek Tiwari
Pics- Rajesh Bansod