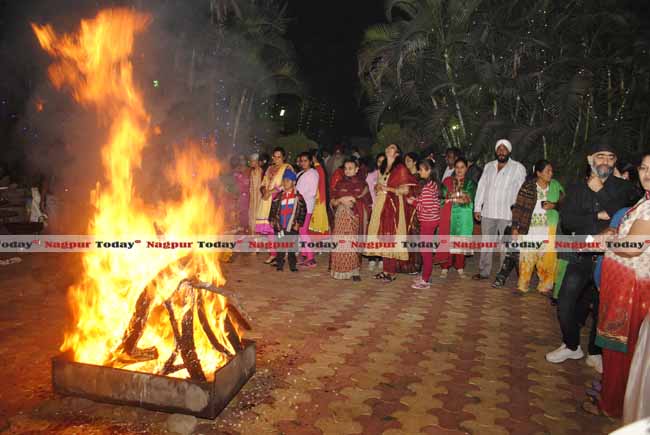 Nagpur News.
The shortest day and longest night finally met when the Punjabi community set their mood to herald the New Year in their own festive style. And what matches the fervor better than Lohri – one of the key festivals of the community. Marking the commencement of spring, Lohri came on Monday to lift the festive moods lifted and ignite the passion towards celebration through bonfire.
Although Lohri marks the time when considered to be liveliest of all, the Punjabis celebrate and share light moments with each other, this festivity is equally enjoyed by the people of other religion here in Nagpur, who whole heartedly volunteer and are welcomed to enjoy these times.
Similar joy was seen at Ramdaspeth Gurudwara. Managed by the Catering Committee (Langar Committee) with significant support from all other members of the committee, this event marks contribution by one and all equally who attend the program, which is open to all. This prominent activity of Lohri celebration at the Ramdaspeth Gurudwara is a primitive one, commenced around 10 years ago.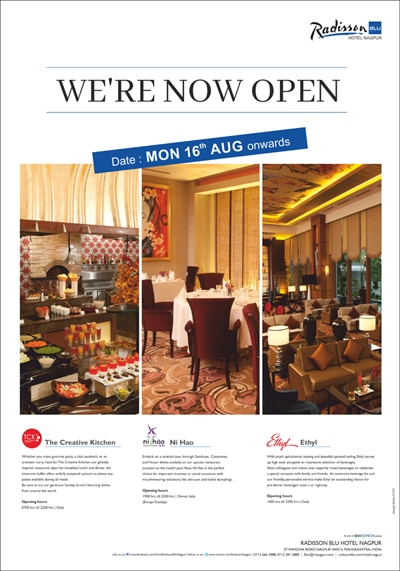 Aroma of kachha poha, gajak galores
The time was full of religious yet social activities. People gathered to attend the Kirtan that takes place prior to the Lohri celebration. After worshipping 'Waheguru'(The Diety for Sikhs) and taking the pleasure of listening to the melodious Kirtan, the Sangat (bunch of people present) proceeded to dine and get ready for the Lohri Bonfire after it! The Paraatas (large sized plates for keeping prasad), that already was overfed with the donated Popcorns, Moongfallis, Kaccha Poha, Revdi, Gajjak and Til by the attendees, were headed towards to get emptied.
Dhol Nagaade Full On
The rituals started and people danced and had a gala time around the bonfire. Everyone seemed to forget everything else and enjoy to their fullest. Many bumped into a hug with each other while greeting. A few even were even seen meeting after a long time and trying to chit chat, but failed to do so due to the loud and resounding beats of Dhol Nagaade and Punjabi folk music that put the tempo of the mood on! People sang and performed Bhangra and Boliyaa around the Bonfire, which was one of the best part of the do!
Members Speak
Gurucharan Singh Arora, President of the Gurudwara Committee shared his views saying, "This is the most enjoyable time of the year where we get a chance to meet our folks and have a great time. Sweets are distributed, hence spreading sweetness amongst all! The celebration every year is equally grand in here."
Onkar Singh, one of the Committee members said in an enthusiastic tone, "Such are the true blissful times. Watching people Dance, sing, socialize and enjoy makes forces even a stone to life. Everyone got eased out in here. Had a lovely time, credits to no particular person or team, but to one and all!"
Ravleen Singh Khurana, a Catering Committee member quoted, "This day marks the beginning of the new era! The winter time comes towards its end! Til (Sesame) starts growing longer. Being a Punjabi Tradition, Bhangra ought to take place! I immensely enjoyed it, with a blend of fun and togetherness! It's the time of celebrating traditional festival in a modern way. People were seen connecting though almost all media, be it even facebook and whatsapp. Punjabis are full of life, and so do they prove it on such festive days, hence it was even a celebration of the Punjabi Spirit as well, I felt!"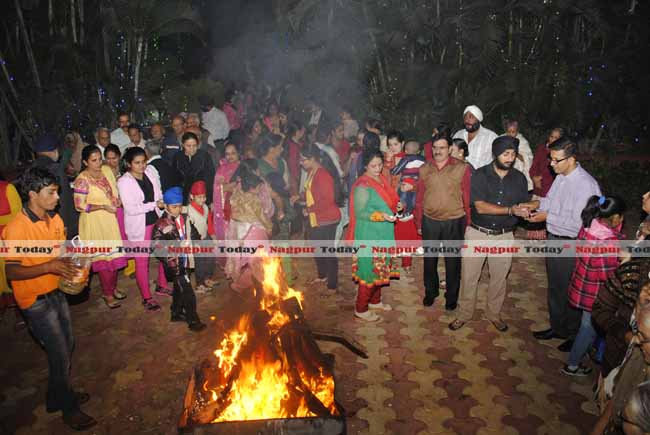 –Ritu Walia