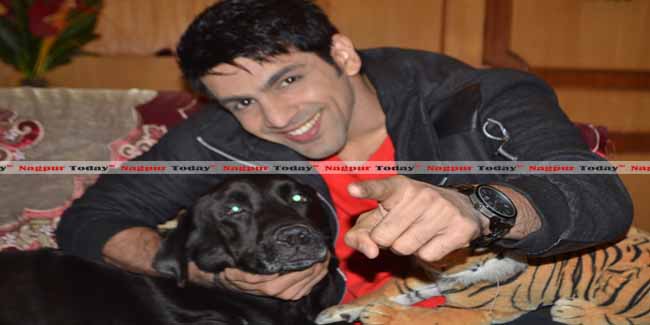 Neil Motwani, the young actor from Nagpur is currently making waves with his brand new fiction show on Star Plus – Yeh Hai Mohabbatein in which he is playing an important role. Motwani is also seen in popular shows being aired on other channels like Bade Achche Lagte Hein, Saawdhaan India and C.I.D.
Motwani who was in Nagpur recently spoke his heart out while having a detailed chat with Nagpur Today, in which he talked about the stage shows he did here, his struggle in Mumbai to bag the roles, the people who supported him and his human ways to doing things.
OP Singh Academy recognized skills
Born and brought up in Nagpur, did his schooling in SFS followed by Hislop College where he pursued his graduation in commerce. However he always felt that he was made for Music instead of education. During childhood, his father gifted him a Casio Keyboard. He used to play songs on it. He said that those days, some Hindi News Paper used to print music notes of popular Hindi Numbers. He used to stick the cut-out of the notes and practice playing the songs. He used to play his cassette player and sing along with the singers. Many of his friends used to appreciate his singing and encouraged him since he did sing well. He feels his Music talent was inborn. He added that except for the first stage of vocal music course, he has never taken any classes for any music. As he grew older, his love for music also grew. He started singing with OP Singh Academy. He has also done some stage shows. At OP Singh Academy, his talent got recognized and he started working on his skills.
First assignment – Spice Mobile Ad
Soon he landed at Malad in Mumbai. When he landed at Mumbai, he did not know anything about the film industry. He did not have any mentor, any contact or for that matter, even the process of applying for different roles. He did not know the locations of studios too. After a year-long struggle, he finally got a role in an advertisement of Spice Mobile shot in Goa. However the advertisement never hit the screens. He continued his struggle and gave innumerous auditions. He says waiting in the line to give auditions is the most trying period for him.
Joins TV as 'Khote Sikkey'
Finally he got a role in Khote Sikkey which was directed by Yashraj in aired in Sony TV. He said that though the role was very small, his performance was appreciated very much by everyone. Since then he has performed a lot of small roles as friend of the Lead Actor or the Hero.
Crime Patrol accelerates acceptance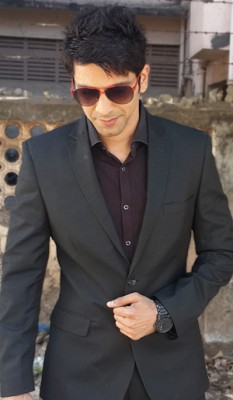 In one of the Show called Crime Patrol which was Produced by Optimistix, my role was appreciated a lot. Neil played the role of a Naval Officer who is the fiance of the Girl played by Mariyam. This is a very famous story of one of the Casting Director from Balaji who played the one who had an affiar with the girl who was shown as my fiancé.
He said that he would like to do all kinds of roles; positive and negative. He added that he has toned up a lot; however he is still learning and would like to continue the process of learning. He said that he has never taken a single penny from his family. He advised those youngsters who want to make a name for them to stop taking money from parents. This will ensure that they work hard and earn their own money. As long as the youth keep taking money from their parents, they will never work and earn for a living. He added that unless one becomes hungry, he or she will never work and earn for a living. He quoted the example that Varun Dhavan used to arrive in an auto-rickshaw for his classes. He really inspired him a lot.
Be patient to achieve breakthrough
Talking proudly about his father, he said that after splitting away from his family, he did not even have one rupee on him. He worked day and night, very hard and reached where he is today. He is a self made man. One feels great and proud when one is self made.
He advised the youth interested in pursuing a career in Acting and Singing, to be very patient. He said that when life pulls you back, it pushes you way ahead than its pulling. (like an elastic band).
Support System
He said that I have lot of well wishers in the city. Advocate L S Dewani, Advocate Shyam Dewani, Advocate Sudeep Jaiswal and others have not only supported me but also have inspired me to keep at it and never lose hope.
Talking about those youth who intend to pursue a career in acting and movies, should introspect and check if he or she is made for that. If he or she has what it takes to be an actor or an actress.
Karma is belief
He is presently doing an important role of actor in "Yeh Hai Mohabatein" aired in Star Plus.
He said that it is not acting that is hard work, but sitting and waiting for their shot to come up or even for various auditions. Often people find it very hard to wait.
I strongly believe in Karma. If one does good deeds, he is certainly going to reap good results. If one does evil deeds, the resultant punishment too has to be borne in this life only.
Anil Kapoor is his ideal
Speaking of role models in the industry, he said that Anil Kapoor is his ideal and is a great fan of his work. He said that Anil Kapoor has done every role and has done it with panache. Which ever role he has assayed, he has given his 100 per cent and done it perfectly. On Male stars from the Television serials, he said that he adores the work of Raman who has been in the TV industry and has played several roles right from "Kyunki Saas Bhi Kabhi Bahu Thee".  Above everything else Neil said that Raman is a good Human Being. He spoke of Ram Kapur who stars in "Bade Ache Lagthey Hain". According to Neil, Manish Paul is the best anchor in the industry in India.
Speaking of the latest heroes, he said that Ranbir Kapur is one of the versatile actors of today.
Nagpur Connection
Coming back to Nagpur, he acknowledged the people who played very significant role in what he is today. Dheeraj Sakhre who introduced him into ramp walking, and Feroz Bhai (who even made a movie staring him).
He advised the youngsters that whatever you do, never hurt your parents' feelings. He said that if you know that the career you envision for yourself will hurt your parents, it is better that you do not do it. He said that loving parents is like worshiping God.
Speaking of his childhood, he said that he was very mischievous and was a very naughty boy. He had very few friends. However his love for animals, especially Dogs is amazing. He just adores and loves them. He claimed that his car in Mumbai has a permanent stock of Biscuits, which he gives to any and every dog he sees anywhere. For that matter, he said that instead of giving money to beggars, he gives them a packet of biscuits.