Kolkata/Nagpur: An under-construction flyover collapsed in North Kolkata near Ganesh Talkies (Girish Park), Thursday afternoon leaving several trapped under the debris.
The location of the bridge is in a densely populated locality in Bara Bazar.
Rescue operations are currently underway and eye-witnesses at the site feared at least a 100 people could be trapped under debris.
Eyewitness said they heard a loud explosion and then a crashing sound. A cloud of smoke emerged from the collapse.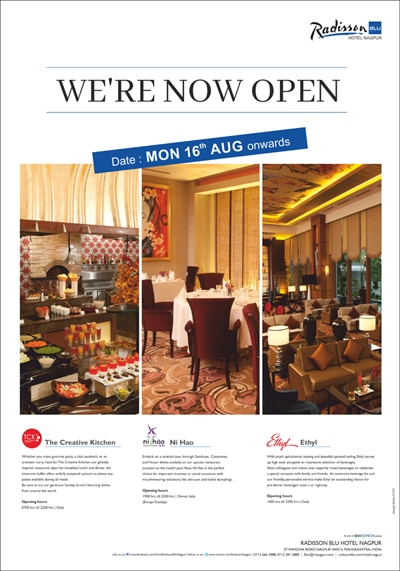 Visuals emerging from the location show huge amounts of tangled metal and concrete. There was also a fire reported under the bridge. The fire has been linked to fuel tanks that were under the bridge. Fire officials speaking to NDTV say that the fire sparked from the spilled fuel.
Kolkata flyover collapse live updates: 2.40 pm: Here's what we know about the flyover Vivekananda Road flyover is a Kolkata Metropolitan Development Authority (KMDA) project which was nearing completion. It is a Rs 164-crore project which the Left front government had initiated in 2007 to facilitate the movement of traffic as well as pedestrians in this busy and clogged stretch of the central business district in Burrabazar-Posta. The completion of the bridge was expected to ease the congestion of vehicular traffic as well as men moving from north and east Kolkata to Howrah. It was learnt that right from inception, locals objected to its design as some stretches of the flyover crossed menacingly close to multi storied buildings, flanking on both sides of the existing road stretch. State government sources said that there was considerable pressure from the state urban development department to ensure speedy completion of the project. There were some outstanding issue of land clearance to be given by the Kolkata Port Trust to the state government on the Howrah end of the flyover. But the issue was reportedly resolved after the intervention of the chief minister Mamata Banerjee and work was on full swing on the flyover for its speedy completion.
2.33 pm: Here are some images an eye-witness at the Kolkata flyover site has shared on Twitter
Some more pics of #Kolkata Girish Park Fly-over collapse. pic.twitter.com/IMoLph9aox

— TheGhoseSpot (@SandipGhose) March 31, 2016
Due to fly over collapsed avoid ganesh talkies…

— KP TRAFFIC (@kptraffic) March 31, 2016
2.24 pm: The Indian Army is also on its way to the construction site. Given this response we could well be staring at a massive rescue operation with several casualties.
2.20 pm: BJP wants ministers to be held responsible
BJP's Kailash Vijayvargiya: "We want action to be initiated against the ministers and people associated. Mamataji's government is responsible for this."
2.15 pm: Images of a taxi crushed under the flyover
#Visuals Taxis buried under the debris of the collapsed bridge near Ganesh Talkies in Kolkata pic.twitter.com/rFfDXhecDp

— ANI (@ANI_news) March 31, 2016
2.10 pm: From our Kolkata Bureau – Heavy cranes were being moved to the accident site. But it would require dozens of heavy duty cranes to remove those gigantic iron and concrete structure. Some platoons of para military and disaster management forces have moved in but they could hardly move the collapsed structures.
2.08 pm: "Our team is on their way to the site with all required equipment, we are also pressing into service canines which will help find trapped people. We will start the operations as soon as possible," an NDRF official told NDTV. "As soon as we reach, we'll reccee the site and begin operations soon."
2.03 pm: TMC's Derek O'Brien: "Monumental tragedy. Rescue ops on.Many feared dead. Chief Sec/Home Sec at site. CM headed back to Kol immediately.This is the update I have."
Monumental tragedy. Rescue ops on.Many feared dead. Chief Sec/Home Sec at site. CM headed back to Kol immediately.This is the update I have

— Derek O'Brien (@quizderek) March 31, 2016
2.00 pm: Two units of NDRF being rushed to Ganesh Talkies area of North Kolkata to assist in rescue work
1.52 pm: Several police, rescue officials at the site
Desperate attempts being made to lift up fallen bridge near Ganesh Talkies in Kolkata pic.twitter.com/hmfoAAT5e4

— ANI (@ANI_news) March 31, 2016
1.50 pm:News reports suggest that concrete was added to the under-construction flyover only last night and locals complained that the bridge was shaking. 1.48 pm:"Sent shivers down my spine"
Eye witness says 'it was a powerful collapse,sent shivers down my spine" after bridge collapses in Kolkata pic.twitter.com/s4igA6gXwH

— ANI (@ANI_news) March 31, 2016
1.45 pm: The BJP and the CPI-M demanded that the TMC government needs to be answerable for the flyover collapse. "It's a reflection of corruption," BJP's Siddharth Nath Singh said. The flyover was right outside the election office of BJP's Rahul Sinha.
WATCH: Rescue ops underway for those trapped under debris after under-construction bridge collapses in North Kolkatahttps://t.co/t96fZB3Qpr

— ANI (@ANI_news) March 31, 2016
Operations underway near Ganesh Talkies(Girish Park) in Kolkata after Under-construction bridge collapses,10 dead pic.twitter.com/ArPP4nv1z2

— ANI (@ANI_news) March 31, 2016