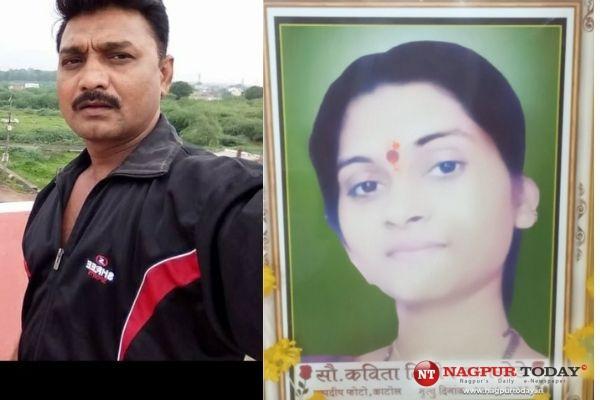 Nagpur: In a bizarre incident, a live-in relation couple committed suicide separately in Kamptee and Katol on Wednesday.
Sanjay Shalikram Gajbhiye (45), an ex-soldier living in Chhatrapati Nagar, committed suicide by consuming phenyl at his residence while Kavita Wankhede (35), who lived with Sanjay, committed suicide by consuming some poisonous stuff at her parents' home in Katol.
According to police, Sanjay was first married to a girl named Madhuri, sister of an engineer from Kamptee, while Kavita was married to Dilip Wankhede in Pandhurna. Sanjay's wife Madhuri died sometime ago while Kavita's husband Dilip Wankhede died in an accident. Since then Sanjay and Kavita were staying in a live-in relationship. The deceased Sanjay has a daughter Sakshi (18) and a son Vaibhav (17) from his first wife. On Tuesday, Sanjay and Kavita went to Tumsar for a wedding. There, a quarrel erupted between them over some unknown reasons. Hence Kavita had gone to her parents' home in Katol while Sanjay returned to Kamptee.
On Wednesday around 8 am, Kavita tried to end her life by consuming some poisonous powder. The family members informed Sanjay over the phone that Kavita had been referred to Nagpur for treatment after first aid at a rural hospital in Katol. However, Kavita died during treatment. Upon learning of her death, Sanjay took phenyl at his residence between 9 and 10 am and was admitted to the local Chaudhary Hospital for treatment. He died at 10 pm.
Both the live-in husband and wife said goodbye to the world in a quarrel that took place for an unknown reason.
Police have registered an accidental death case and further investigation is underway.