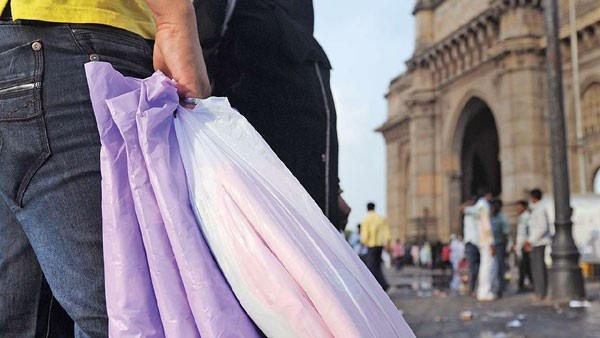 New Delhi: Devendra Fadnavis-led Maharashtra government enforced a ban on a variety of plastic items after issuing a notification imposing a restriction on manufacture, use, sale, distribution and storage of all plastic materials on March 23. Notably, the Fadnavis govt had given the manufacturers, distributors, and consumers a period of three months to dispose their existing stock. And now from Saturday (June 23) onward the state will penalising all those caught using plastic products including one-time use bags, spoons, plates, PET and PETE bottles and thermocol items.
Earlier on Friday, Environment Minister Ramdas Kadam while speaking to reporters after a review meeting with the Maharashtra Pollution Control Board officials said errant manufacturers will face a strong action, but common people and small traders will not be harassed. An extensive awareness campaign will be carried out in the next eight days to inform about banned items, Kadam stated. "We will ensure that common people and small traders are not harassed. But strict action will be taken again plastic manufacturers (if they break the law)," the senior Shiv Sena minister said.
Take a look at the list of plastic items excluded from the ban:
Plastic bags used for exporting goods
Plastic used for handling of solid waste
Plastic used for packaging medicines and drugs
Plastic used for packaging milk
Plastic used for horticulture and agriculture purposes
Plastic used at the manufacturing stage
Here's the list of plastic items included in the ban:
Plastic bags with a handle and without handle
Disposable cups
Plastic plates
Plastic spoons
Plastic forks
Plastic glasses
Plastic containers
Thermocol items
PET and PETE bottles
Non-woven polypropene bags
Pouches and other plastics used to store, package and transfer food items
About the penalty:
As per the government notification, the fine for the first-time and second-time offenders will be Rs 5,000 and Rs 10,000, respectively. A third violation will attract a fine of Rs 25,000 and a jail term for three months. Though the ban will be implemented within Maharashtra, passengers coming to the state from other parts of the country are also expected to maintain caution while disposing plastic at stations.