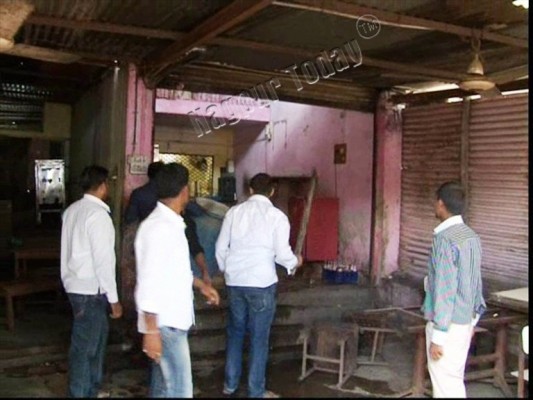 It all is all being seen before how liquor has destroyed families and homes in the past but now also people under the influence of alcohol cause most of the problems to themselves and the public also. In both ways the consumption of alcohol has and will destroy many a lives. But for the government most of its revenue from this industry and that's probably why the government does not take action towards this matter.
Kalamna is an area where there is a vast population of lower middle class residents, labourers and other people living in poverty. These people work day and night to earn a living. Alcoholism is prevalent in some of families. To favour their addiction, country liquor shops have come up in the area. The greed to earn more profit drives these shop owners to break all rules and thus they start their daily business as early 6 AM in the morning.
The liquor shops open at 6 am and go on till Midnight but as the law states a liquor shop can open at 11 in the morning and have to close at 10.00 in the night which these owners don't follow.Taking the harm that these malpractices cause to society and the ongoing protest that the people have resorted to, the agenda took a drastic turn when some BJP Activists fed up with these liquor shop owners started destroying these shops instead of having a peaceful conversation as they staged their concern in this particular manner before these shop oweners could open in full swing.