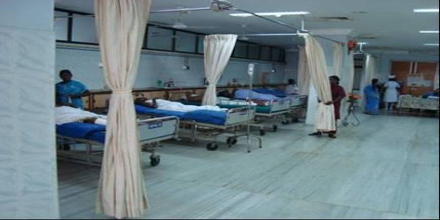 Nagpur News: Construction is underway at Government Medical College and Hospital (GMCH), for a Level One Trauma Unit. The unit will be one of its kind in the Vidarbha region.
"The unit will spread over an area of 6, 880 square meters, and will include a burn unit, x- ray facilities, emergency operations and the like. Investigations and operations will all be held at one place." Dr. Rajaram Powar, Dean, GMCH, told Nagpur Today.
The project, being worked upon by the Public Works Department (PWD), is expected to be entirely complete within 18 months and cost Rs. 10 crore.
-Meghna Majumdar