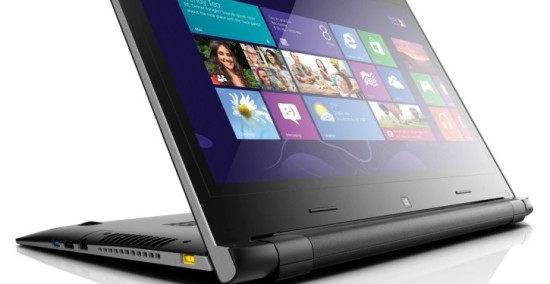 Venturing into the dual mode notebook circuit, the personal computer maker Lenovo introduced its new gadget into the market – IdeaPad A10,  an Android based dual-mode notebook with 300 degree flip.
The device features a 10.1-inch HD (1366 x 768p) screen with 10-point multi-touch. At its core is RK3188 Cortex-A9 quad-core processor with 1.6GHz and 2GB RAM, along with an integrated graphics processor. It runs a customized version of Android 4.2 Jelly Bean.
IdeaPad A10 also flaunts VGA webcam, and up to 32GB of SSD storage. The device sports a micro USB port, two USB 2.0 ports, a micro HDMI port, TF card reader and headset jack. The IdeaPad A10 claims to offer a battery backup of up to 10 hours on a single charge.
However the added advantage is the comfort of typing it provides with its full sized AccuType keyboard with individual round keys. This gives accuracy in what you type. With one kg of weight IdeaPad A10 eases the users to instantly shift between laptop and stand modes.
All those looking for a change in notebook, here's is the good one for you. Go for it.
Lenovo IdeaPad A10 Specifications
OS: Android 4.2
Dimensions: 269 mm x 185 mm x 17.3 mm
Weight: 1 kg (approx.)
Processor: Cotex-A9 Quad Core Processor
Graphics: Integrated
Connection: Micro USB x 1, USB 2.0 x 2, Micro HDMI, TF, (Micro SD) card reader, Audio Combo Jack, (headphone and mic)
Display: 10.1″ HD 1366×768 resolution screen
Touch: 10 Point Multi-touch
Camera: 0.3M webcam
Memory: Up to 2 GB DDR3L 1600 MHz (1 GB/2 GB)
Battery: Up to 2 GB DDR3L memory, Up to 32 GB fast SSD storage