Leander Paes' Rio hopes end as Bopanna chooses Myneni as partner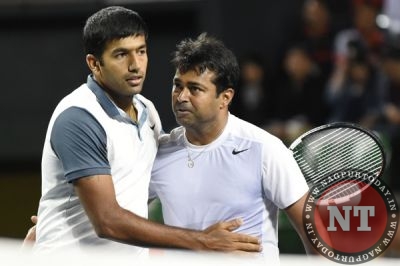 Revealing his choice of partner for the men's doubles event at the Rio Games, India's tennis star Rohan Bopanna has picked young Saketh Myneni over the legendary Leander Paes on Friday.
This means Leander Paes' hopes of a record 7th Olympic appearance seem to have ended.
In a letter to All India Tennis Association (AITA) on Olympic selection, Bopanna has made his choice of nominating his doubles partner on Saturday.
Bopanna has secured a direct entry for Rio Olympics courtesy his top-10 ranking.