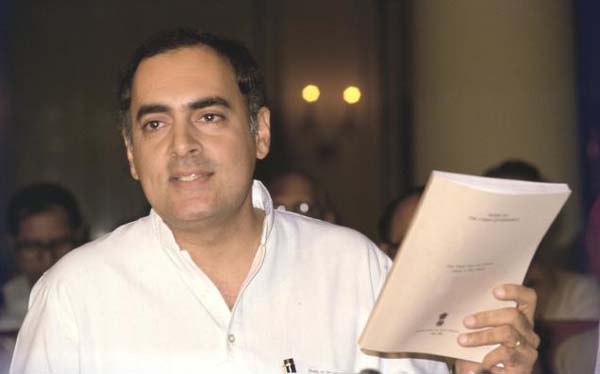 Nagpur News: As the fresh wikileaks post alleged former Prime Minister late Rajiv Gandhi to have been a middleman for a Swedish company looking to sell fighter jets to India in the 1970s, Congress leaders moved forward to contain the damage while BJP was moving slow and steady over the fresh controversy miring the Congress. Even in Nagpur the leaders took neutral stand to comment anything over the issue.
Leaked diplomatic cables from the US Embassy on the WikiLeaks website have reportedly named the late prime minister as a middleman during the 1970s when he was an Indian Airlines pilot. The Hindu has published findings of the 'Kissinger cables', which claim that Rajiv Gandhi may have been middleman for Swedish Company Saab-Scania when it was trying to sell its Viggen fighter aircraft to India in the 1970s.
Nagpur Today spoke to some of the prominent leaders in the city to check what they felt over this fresh revelation.
NCP Leader Ajay Patil said that he did not believe in any such revelations of wikileaks as a person like Rajiv Gandhi could not be involved in any such practice. "He has been the harbinger of Panchayati Raj in India but what about the authenticity of Wikileaks. Is it Interpol or any legible authority to comment on? Do they have presented any documents? If they have any such substantial proof then let it come to CBI and then let the court prove it. This is just a gimmick and nothing else," Patil defended.
Shiv Sena MLA Ashish Jaiswal was wary of speaking anything untoward regarding a person who is dead. He said, "I don't feel like commenting over such allegations. Even if there is substance to the revelation then it should be investigated properly and the truth should be brought to the fore."
Nagpur Today made several attempts to contact Congress MP from Nagpur Vilas Muttemwar but he could not say anything as he was busy in the meeting.
Despite several efforts, BJP leader Sudhir Mungantiwar and Congress leader Vikas Thakre remained unavailable for the comment.
Meanwhile, in New Delhi, BJP spokesman Prakash Jawadekar said that Congress should come clean on the fresh allegations. He said, "The WikiLeaks revelations are serious. This is absolutely shocking revelation. Let us not forget that the revelations are making two specific charges, about two of their late prime ministers Indiraji and Rajivji. They are connected to the first family of Congress. All defence deals have some relation with the Congress' first family. They should come clean on this and all the documents should be made public. We want the government, Congress and the family to come clean on it," he said.