Nagpur News.
Under the guidance of Municipal Commissioner Shyam Wardhane and Additional Dy. Municipal Commissioner Pramod Bhusari , LBT team lead by LBT Assistant Commissioner Mahesh Dhamecha, LBT officers Yaday Jambhulakar, Rajesh Meshram and LBT Inspectors Sunil Gajhbiye, Ramesh Padghan, Jitendra Tomar, Dahikar, Binekar and drivers Prakash Bolakhe and Mankar made LBT search at 2 places in Itwari and Jagnath Budhwari , Resham Oli, Pathrabe Mohalla area.
At Jagnath Budhwari, near Bharat Mata Chowk, a search was made at Mukesh General stores and Chemicals registered in the name of Sumanbai Laxman Pathrabe. On inquiry at the shop, it was told by the dealer that they don't have any Godown. However as per information the dealer was having 2 gardens, one in Pathrabe Mohalla and one in Saoji Galli, Jagnathnath Budhwari, which were not disclosed. It was seen that no Purchase Register was available, no current sale book was available at the shop. It was seen that the same day the dealer have received 28 packages of goods transported through Birsi garage brought from Gondia, i.e. , from outside Nagpur. No LBT payments were made so far. The goods at both the Godowns were seized. The detailed investigation will be done and LBT liability will be fixed..
Searches were  made at the Godown of Shri Mukesh Traders of Shri Mukesh Khairatilal Madan, where Electrical goods were stored in the house of Ramtekkar in Saoji Galli, Jagnath Budhwari.  An inquiry on the spot it was told by Mukesh Madan that they have not made registration in LBT and they don't have any shop. No purchase bills, purchase register or sale bills could be shown by the dealer. The goods in Godown were seized at the spot itself and liability of LBT including penalty as per Rule 48 will be fixed after detailed investigation.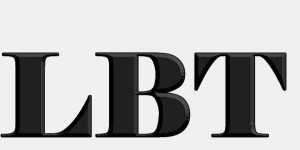 During the visits at the dealers,  the dealers are not displaying their registration certificate, It was also seen that Purchase register is not being maintained and all purchase bills are not recorded in purchase register. As per LBT rules every dealer is liable to maintain purchase register as per Rule 19 for all purchases and pay LBT. Further it is mandatory to issue bills as per Rule 22 to the customers, with LBt number printed on the sale bills. All the dealers/customers are appealed to ensure the LBT number printed bills from the sellers . In absence such formalities penalty as per Rule 48 would be attracted. Hence all dealers are  appealed  to maintain Purchase register and keep purchase bills at their place of business to avoid their LBT payment liability as per Rule 48.