LBT issue in Sonia's Court

Nagpur News: NVCC alongwith FAM is continuously pursuing the matter of withdrawal of Local Body Tax( LBT) with Govt. of Maharashtra. Vilas Muttemwar, M.P. Nagpur taking cognisance of the plight of traders took a lead in the matter & submitted a letter to Smt. Soniaji Gandhi, Hon'ble President, All India Congress Committee, New Delhi on 7th Dec. 2013. He mentioned;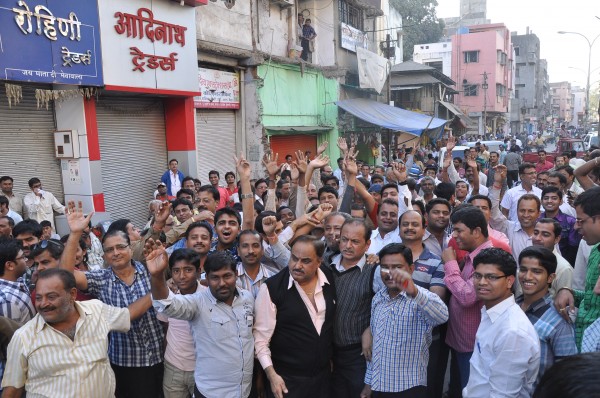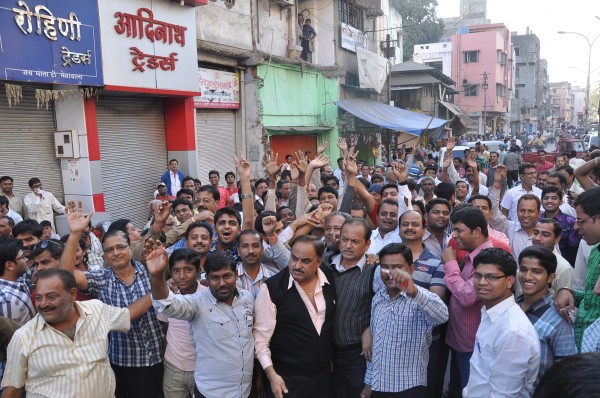 "It has been inter-alia stated that LBT on goods was introduced by the State Government of Maharashtra in replacement of Octroi. The Octroi was to be abolished consequent on the introduction of VAT in 2005. As a result, the introduction of VAT the revenue of State Government has increase and State was to reimburse from the increased earnings to the Municipal Corporation for their development. The State Government of Maharashtra however introduced LBT on goods while abolishing Octroi from all Municipal Corporation which has strongly been opposed by the business community. The business community fears that the introduction of LBT would cause great harassment to them and render doing business in Maharashtra uncompetitive.
The business community was highly agitated on the introduction of LBT. Consequently, the Hon'ble Chief Minister of Maharashtra assured the business community to constitute a high-power committee of representatives from government & business community to go into all issues raised against LBT including finding alternate levy to LBT. I understand that high-powered committee of government officials only, was constituted. Trade association then approached the Maharashtra Economic Development Council (MEDC) to study the issue & suggest efficient alternative sources of revenue in lieu of Octroi and LBT.
The MEDC after consulting Hon'ble Chief Minister of Maharashtra has undertaken in-depth study and submitted its detailed final report to him. MEDC in its report has observed that certain provisions of the LBT will have an adverse effect on the overall finances of the Municipal Corporations may tend to increase tax rates which would make trade and industry uncompetitive in Maharashtra and suggested alternate levy to finance Municipal Corporations & at the same time maintain autonomy of corporation.
-2-
In view of the above, the NVCC have sought your kind intervention in the matter in the interest of smooth functioning of the trade and business in the State, particularly in the Vidarbha region. They request that the Hon'ble Chief Minister be asked to withdraw LBT/Octroi and to implement the MEDC report on an alternate to LBT/Octroi."
In this regard Dipen Agrawal President NVCC & Ramesh Mantri, Convener, LBT Virodhi Sangharsh Samiti jointly on behalf of the trading community & NVCC thanked Vilas Muttemwar, M.P. for initiating the burning issue with Smt. Soniaji.
For withdrawal of LBT all shops/establishments of trading community of city of Nagpur shall remain closed on Friday the 13th December, 2013 & a mammoth Morcha to protest against LBT will be taken out at 11.00 am from Yeshwant Stadium, Dhantoli. Representatives of trading community of Akola, Amravati & Chandrapur are also coming to Nagpur to participate in the Morcha & to register their protest against LBT & immediate withdrawal of same. Morcha starting from Yeshwant Stadium to Vidhan Bhavan shall handover a Memorandum to Hon'ble Chief Minister, Maharashtra appealing him to withdraw LBT and apply and implement MEDC Report in lieu of LBT.
Dipen Agrawal, President & Ramesh Mantri convenor LBT Virodhi Sangarsh Samiti appeals the members of trading community to observe trade bandh on 13th December, 2013 and participate in the Morcha at 11.00 am from Yeshwant Stadium proceeding to Assembly to handover a memorandum to Chief Minister states in a press note issued by Hemant Gandhi, Hon. Secretary NVCC.