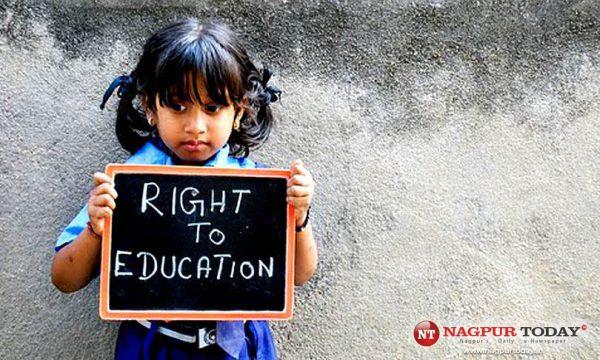 Nagpur: The date of submission of applications for the admissions to be done under Right to Education Act (RTE) has been extended to March 25, 2023. The process of admissions to be done under RTE in schools in Maharashtra began on March 1.
The parents of the wards should submit applications on https://student.maharashtra.gov.in or on https://rte25admission.maharashtra.gov.in/adhttps://student.maharashtra.gov.inm_Portal/use rs/rteindex'.
The backward and deprived children are to be admitted under 25% quota under Section 12 (1)(C) of RTE Act, 2009 in self-financed, private unaided and non-minority schools in Standard 1 or in pre-primary class. There is no income limit for the deprived class, while students whose parents have annual income that is below Rs 1 lakh come under Economically Backward Class.
Parents are expected to submit applications and necessary documents in a proper manner. Incorrect applications will not be accepted. Students need to submit residential addresses and documents to support date of birth, income certificate, caste certificate. The children who have availed the RTE facility earlier cannot avail it again. Parents should not upload the documents online. For residential address they should submit ration card, driving licence, power bill, telephone bill, property tax receipt, papers proving ownership rights, Aadhaar card, voters identity, passport, passbook of nationalised bank.
Admissions to be done through Lottery:
After the completion of the application submission process, the committee under the Block Education Officer would scrutinise the applications and keep aside the invalid ones. The students found invalid can seek justice from the Education Officer (Primary). If they are not satisfied, they can approach the Deputy Director (Education) whose decision would be considered final.
A date for the online lottery for applications will be fixed. In one single phase the on-line lottery will be drawn. A waiting list of availability of seats in schools under RTE will be prepared. The students winning seats through the lottery will be given an adequate time. A message will be sent to them regarding allotment of schools. If still schools experience vacancies, a second waiting list too will be displayed. This way the third and fourth round of RTE admissions too would be conducted.