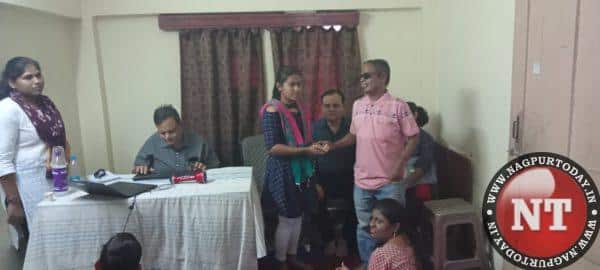 Nagpur: DARE — Disability Advocacy, Research and Education foundation, Nagpur — the registered association working in the field of disability empowerment organized a unique quiz competition for blind students and aspirants of competitive exams on March 12, 2023 at its office in Sitabuldi under its "Learn, Earn and Fun (LEAF)" initiative.
23 students participated in the quiz which was held on the lines of famous game show KBC and children competed to come to the hot seat and win prizes ranging from Rs 10 to Rs. 5,000 by answering 16 questions and using lifelines like fifty jifty, audience poll, Google minute and seek guidance.
The quiz was inaugurated by Mahendra Limaye, the noted cyber advocate and Dr. Vinod Asudani, Associate Professor Shri Ramdev Baba College of Engineering and Management, was the chief guest along with Kanchanmala Pande the only lndian swimmer to win a gold at the world championships.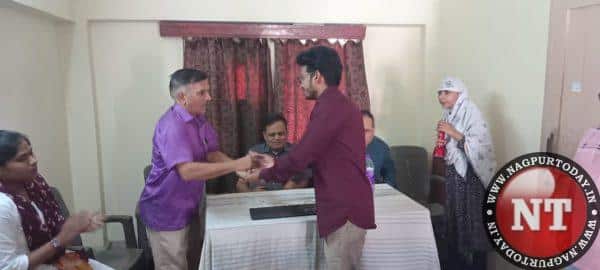 Kamlesh Manvatkar, General Secretary of DARE, introduced the activities of the organization which comprise of having conducted free computer and competitive exams classes for blind students and placing about fifty of them in banking government jobs in past seven years. The quiz was conducted by Rajesh Asudani, Assistant General Manager, Reserve Bank of lndia, and himself blind, on a laptop with screen reader.
Shubham, student of Class 9 of Gyan Jyoti School for the blind Nagalwadi, won the highest amount of Rs. 1,000 by answering 12 questions and he was followed by Bhoomika Wawre and Ashvini with Rs. 500 each. All the students were enthralled by the unique quiz and expressed desire for more such activities to keep them motivated and enrich their general knowledge and help them prepare for the competitive exams. DARE has promised to come up with many more such exciting activities for the blind students in future.