Outward Bound to help people discover & develop potential through challenging experiences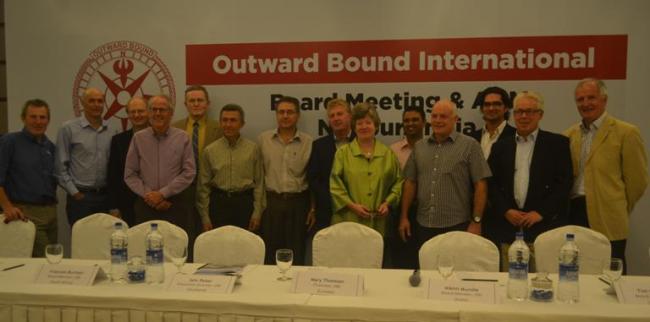 Nagpur News.
Founded in 1941 at Aberdovey, in Wales, UK, Outward Bound is the world leading organization in the field of Outdoor Experiential Education operating in 33 countries, across five continents, through its 54 centers and more than 230 training locations. Around 2,50,000 individuals participate in the various training programs worldwide. The Outward Bound training programs are based on the concept of 'Experiential Learning' and the Outward Bound philosophy of 'Challenge by Choice'.
The Outward Programmes are open to both male & female and for all age groups. Children & youth represent 85% of the participation. The duration of these Nature & Adventure based educational programs range from a couple of days to a month and sometimes more, depending on the theme of the program, age of the participants and the scope of the training location. The wide range of Outward Bound activities during such programs include, Wilderness Camping, Trekking, Mountaineering, Rock Climbing, Kayaking, Canoeing, Sea Sailing, River Rafting, Cycling, Expeditions in the mountains and deserts, etc. Outward Bound emphasizes on the highest safety standards during these programs and all the organizing centers follow well laid down policies, procedures and protocols.
Kurt Hahn (1886 – 1974), Founder of Outward Bound, regarded as the genius of experiential learning in the 20th. Century has remained the inspiration for all Outward Bounders worldwide. The pessimists may say that "a large population is a liability", but an optimist says "it's a huge manpower asset for a growing country like India." On one hand, unguided, uneducated, undisciplined, corrupt and characterless people may make the worst fears of pessimists come true. On the other hand, if properly chanalised, the educated, disciplined and courageous youth with positive character and confident attitude can catapult India to a prestigious position on the world map. Which is what we hope to do using global wisdom and experience of Outward Bound International.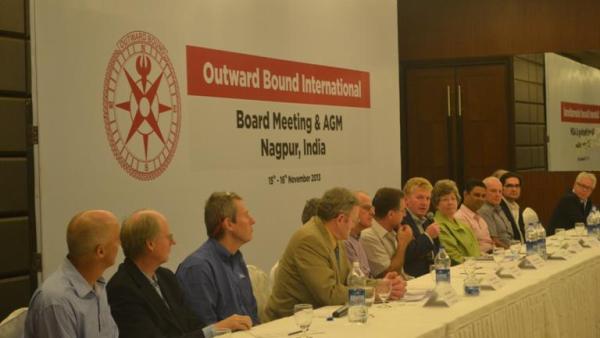 Outward Bound Bharat
"Outward Bound Bharat Trust" was founded in 2005 and is the first centre in India to get the full license from OBI to operate on the Indian Territory. OB Bharat in the last eight years has consolidated its operations in central India and is now exploring further to reach out to new locations and to reach out to more and more children and youth through its programs and activities.Around 3000 participants participate in the OB Bharat programs annually.
Team OB Bharat consists of Founder Chairman Prabhakar R. Mundle,  Founder Vice Chairman Col. Ajit Dutt, Founder Trustee Nikhil Mundle, Trustee Prof. Ashwin Kothari, Trustee Ravindra Sangeetrao and Executive Director Sudhir Moharir. Those present at the press meet were Mary Thomson (Chair, Canada), Francois Burman (South Africa), Trevor Taylor (New Zealand), Tim Medhurst (Australia), Andrew Smith (New Zealand), William Ripley (UK), Colin Maund (UK),     Missy Perlis (USA), Dieter Reinig (Germany), Jim Rowe (Costa Rica), Rob Chatfield (OBI), Eduardo Balarezo (Ecuador), Krassimir Yanev (Bulgaria), Iain Peter (OBI), Nikhil Mundle (India), Sudhir Moharir (OB Bharat)