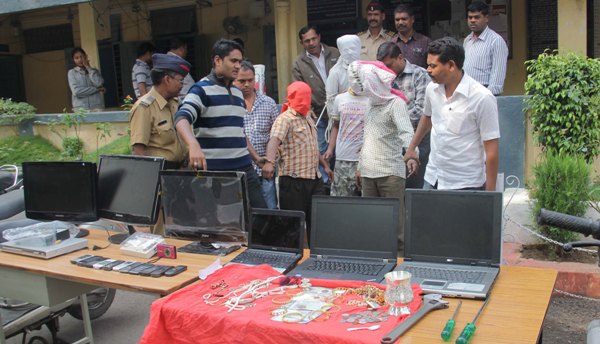 Nagpur News.
After a spate of burglary in the city leaving the city policemen baffled and clueless, finally the Tehsil police have succeeded in arrested a gang of thieves and recovered valuables worth lakhs of rupees. The thieves were involved in various thefts, the police told mediapersons.
The accused have been identified as Mohd Zamir Mohd Shaikh Mohd Aazir (25), Vaishali, Fazlu Shaikh Kalam Shaikh (19), Shamir Shaikh Jamil Shaikh (28), and Shaikh Shahid Shaikh Aabid (30) all natives of West Bengal.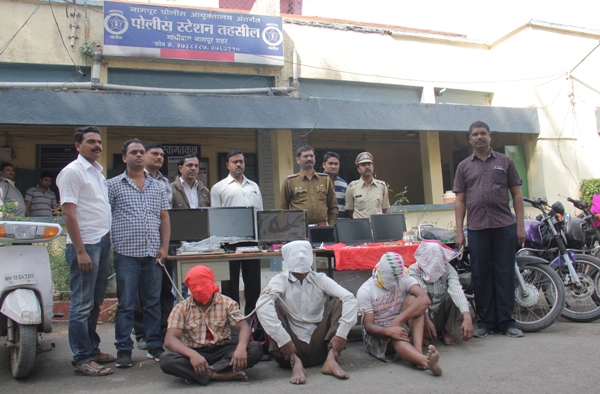 The Police has  also recovered laptops, ornaments and cash from their possession. Police added that the gang was involved in various thefts in city and cops were behind this gang for some time. Cops have registered an offence under relevant sections of IPC against the thieves and are interrogating them to know about their involvement in other crimes.