Vidarbha is blessed with mindboggling natural beauty, green forests with a variety of wild animals, gorgeous hill stations, and the religious places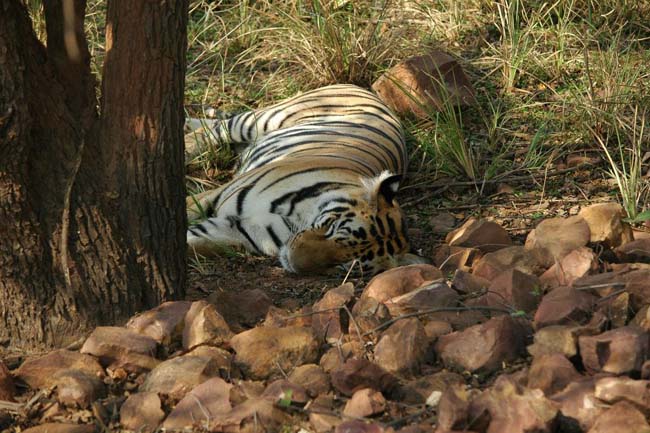 Nagpur News: "Sometimes God Answers to Prayers and Sometimes His Answer is No." However, as far as Vidarbha region is concerned, the Almighty showered blessings with His both hands. And the blessings could be witnessed in the form of mindboggling natural beauty, rivers, the green forests with a variety of wild animals specially the tigers in great numbers, gorgeous tourist hill stations, and of course not to mention the religious places all over the Vidarbha region.The only shortcoming is not by the God but by the authorities of Tourism Department. The Tourism Department utterly failed to prepare an effective policy to attract tourists in large number and develop the region.
The question over development of Vidarbha as well as tourism has been raised by men in business who are trying hard to develop tourism in a big way but honestly accept failure on their parts on the vital issue. In this connection Nagpur Today sought opinions of various personalities who are die-hard nature lovers on the issue of tourism development. Manoj Sharma of Lahoree Group of Hotels, Pradeep Pali, Director of Garjana Group of Hotels, Srinivas Viyanwar, Managing Director of Viyanwar Group of Hotels, and Arun Kumar Singh of Sunrise Group of Hotels participated in the discussion.
IMPORTANCE OF TIGERS FOR TOURISTS: The Managing Director of Viyanwar Group of Hotels Srinivas Viyanwar said the tourists enjoy greatly the sighting of tigers than the jungle safari. The Tourism Department authorities, keeping in mind the tourists' interest, should make efforts to increase the number of tigers in the forests where tigers are sighted rarely. Similarly, other required facilities should be created so that tourists do not face any difficulty at these places. Viyanwar lamented that Maharastra is far behind from other states as far as tourism development is concerned. The neighbouring state of Madhya Pradesh has developed the Pench region in such a way that tourists, not only from India but from foreign countries too, visit the spot and immensely enjoy the beauty. Local people's participation must be sought for creating necessary facilities at tourism places in Vidarbha to attract tourists in large number. The facilities will not only develop tourist places but also generate job opportunities for rural youths and flourish businesses of local people, a confident Viyanwar stated.
JOBS AT RESORTS: Manoj Sharma of Lahoree Group of Hotels informed that the Forests Development Corporation has been entrusted the responsibility of carrying out various schemes for development of tourism in Vidarbha. According to reports, an agreement has been signed with Maharashtra Tourism Development Corporation in this regard. New resorts are being developed at Tadoba, Pitejhari and Bore sanctuaries. The efforts are being made to give more facilities at these sanctuaries. Similarly, the rural youths residing the nearby areas of these sanctuaries have been provided training and are given jobs at these resorts.
COLLECTIVE RESPONSIBILITY: The Director of Pali Group of Hotels Pradeep Pali has opined that the proper development of tourism in Vidarbha is the collective responsibility. Only Maharashtra Tourism Development Corporation (MTDC), Forests Development Corporation and Forests Department cannot develop tourism places in Vidarbha on their own. The efforts need participation of every section of the society in this regard. MTDC will always be ready to provide all facilities if people participate in development of tourism. He informed that resorts are being developed at all tourist places in Vidarbha. Some new resorts would be created at new places in future, added Pali. The help of National Service Scheme students has been taken to develop tourist places.
GOVERNMENT'S ATTITUDE DISAPPOINTING: Arun Kumar Singh of Sunrise Group of Hotels informed that there several opportunities to develop tourist places as well as religious places in Vidarbha. The region is full of natural beauty, wild animals in sanctuaries and forests, and different religious places. But these places are not properly developed. For this negligence he blamed the Government that has shown disappointing attitude for not formulating an efficient policy, he added.