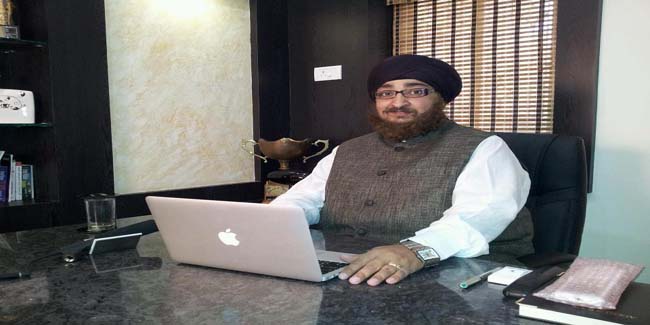 Nagpur News : Has good work, honesty, helping the needy have left no meaning in today's fast developing situations. And, most importantly, the respect to the human beings they rightfully deserve? The bitter truth is YES. Think twice or, for that matter, umpteen times to become a Samaritan.
The fresh example to prove the disturbing fact has been revealed in an incident that happened recently. One Navnitsingh Virendrapalsingh Tuli (40), a resident of Plot No. 603, Kashmiri Galli, Nagpur, and a member of Gurudwara General Body Committee, lodged a complaint with Pachpaoli Police Station yesterday (April 27)  that his diamond-studded gold bracelet worth Rs 8 lakh was stolen by an unidentified person or persons on 21-03-2013.
The theft occurred during an incident wherein the some members of Gurudwara General Body Committee were indulging in a heated words of exchange in the meeting of the Committee over financial accounts and expenditure of the  Gurudwara General Body Committee. The situation came to such a pass that the members were on the verge of hitting each other. Sensing the situation might take an ugly turn Navnitsingh Virendrapalsingh Tuli tried to intervene in the melee to bring the situation under control. At the same time some unidentified person or persons took the advantage and succeeded in grabbing the diamond-studded gold bracelet worn by Navnitsingh. The value of the bracelet has been quoted as Rs 8 lakh by him in his police complaint. Police have registered an offence under section 379 of Indian Penal Code (IPC) and are investigating further. Navnitsingh Virendrapalsingh Tuli is also Chief Managing Director of Guru Nanak Education Sanstha (Institute).
Now, the million dollar question is: Should people do their rightful duty of performing good works, be honest, and help the needy? The answer shall be or must be YES. Sometimes, bad things happen to good people. That is the way of life.