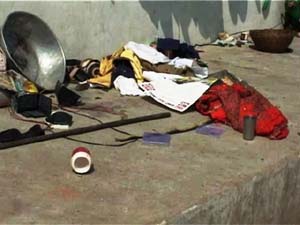 Nagpur News: In the midst of simmering tensions following a dacoit attack and gang- rape in a village in Kuhi Taluka, reports have come in stating that not a single concrete development been reported by the Police so far. While seven people were arrested in the aftermath of the crime, the arrests were made purely on suspicion, and no substantial proof has been provided yet.
Villagers, including school and college students, poured into the streets of Kuhi this morning, marching in masses to the Gram Panchayat office and holding demonstrations. There is heavy police bandobast in all villages in the surrounding areas, with the SRP and commando forces also having been called to maintain security in villages like Nagargaon, Dipala, Chitapur, Tarni and Dhanoli, the village to which the eighteen year- old gang rape victim belongs. Most businessmen and local political leaders chose to keep their shop shut today, in the light of public anger.
Politicians such as Anil Deshmukh, Rajendra Mulak, Shivajirao Moghe and Sulekha Kumbhare have already paid their visit to the scene of crime, expressing condolence and support.