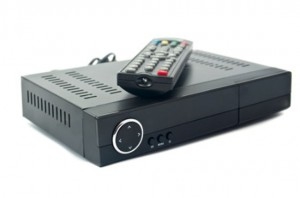 Nagpur News: All the local cable channels operating in Nagpur may face the music as Information and Broadcasting Ministry has asked TRAI to suggest regulatory framework to rein in those channels airing news without authorized permission.
Prominent local cable channels in Nagpur include UCN Cable Network, BCN and In Cable having their time slots for broadcasting regular news that include both local and national news. Also the rapidly growing local cable network from GTPL runs full time local news channel. The format of such news programme remains same as that of the national news channels operating round the clock. This apart most of the radio channels like Radio Mirchi, Red FM, My FM and Radio City are also airing news but in the contained manner – including local news in chat format.
However the channels in Nagpur have claimed to be following the prescribed rules that are in place at present.
Nagpur District Cable Operators Association President, Subhash Bante said that the local cable channels operating in Nagpur are certainly adhering to the norms. "Currently we have to seek license from General Post Office, the central government's authorized agency, and to give declaration to the City Police Commissioner and the Collector. We need to tender that we would not relay anything objectionable which could hurt the religious sentiments of the masses and at the same time we would try to maintain the social fabric of our content," Bante informed. He also said to be having information of such an amendment in the pipeline and hopeful of its materialization in a week. As far the content is concerned, he said, the channels only telecast local news and does not create national news. The national news are only the lifted versions and not the created ones, he quipped.
Nagpur's rapidly growing multi service operator (MSO) GTPL is currently running three 24×7 local channels dedicated to music, movies and news in Nagpur. Sameer Chaube, MD, GTPL said he was not having information about any such amendment but whenever it comes in place, we would certainly abide by rules and regulations. Upon his round the clock news channel, he commented that they have sought due license from GPO and undergone the process currently in practice.
"We are the biggest MSO in the country having wide network of local channels in Vidarbha, Maharashtra, Gujarat, Uttarakhand and Kolkata. We have total market share of 34% in this domain with 23 High Definition and 250 Standard Definition channels. So it is imperative for us to perform under the guidelines. We are running round the clock news channels as there are no such directives restricting us to do so. The current regulation suggests running round the clock through wireless medium like satellite's uplink and downlink. But at the same time, there is no restriction on wired medium showing news too as we do with fibre optics."
Nitin Patil of In Cable network also claimed to be having all the permission in place. He said that he has been observing the provisions of cable act accordingly in the local cable services they offer.
Local cable channels come under the Cable Television Networks (Regulation) Act 1995 but this has several loopholes, including lack of clear definition for a cable operator and its jurisdiction which allow them to operate without permission from the ministry. These loopholes have led to several instances where cable operators have begun broadcasting news over a larger area including intra-state and interstate transmission. The ministry on asked TRAI to put in place a comprehensive set of provisions relating to the registration mechanism, including eligibility criteria, fee, terms and conditions provided for such channels, clear definition of local or ground based channels and their area of operation.
In its reference, the ministry has also asked if there should be a cap in the total number of "ground based channels'' operated by a single multi-system operator (MSO) or cable operator. Trai has also been asked to prescribe a separate eligibility criteria for cable operators transmitting local news and current affairs channels.  In the last few months there have been several instances of local cable TV operators and MSOs broadcasting local news, videos and other locally developed content as separate television channels in addition to satellite channels.
Nagpur Today tried to get the official words from the authority from UCN and BCN too. However the concerned person from BCN preferred to keep tight lipped over the matter but UCN officials remained too busy to come out with the comment.