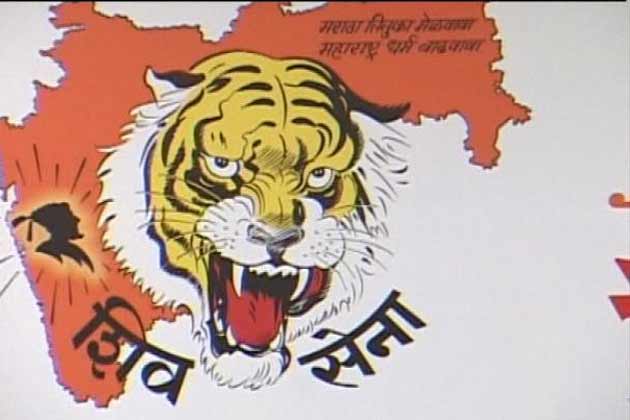 Nagpur News:
The Shiv Sena has gone Lok Sabha poll mode and has decided 18 candidates for various constituencies out of 22 where the party fields its candidates according to the alliance agreement. Bharatiya Janata Party is the alliance partner of the Shiv Sena.
The Acting President of Shiv Sena Uddhav Thackeray called a meeting of senior party leaders at "Matoshree", the residence of Uddhav and took the decision in this regard. If the words of the senior leaders present at the meeting are to be believed a "Mission Lok Sabha" strategy has been prepared.
Krupal Tumane, who lost the elections from Ramtek Lok Sabha constituency by a very narrow margin, has been asked by Uddhav to gear up for contesting the upcoming Lok Sabha polls from the Ramtek constituency. Shiv Sena has decided to field 10 out of 11 present party's MPs including Prataprao Jadhav (Buldana), Anandrao Adsul (Amravati), Bhavna Gawli (Yavatmal-Washim), Subhash Wankhede (Hingoli), Ganesh Dudhgaonkar (Parbhani), Chandrakant Khaire (Aurangabad), Anant Gite (Raigadh), Gajanan Babar (Maval), Shivajirao Adhalrao Patil (Shirur) and Bhausaheb Wakchoure (Shirdi).
The groups of Prakash Jadhav and Ashok Zingare in Nagpur suddenly became active as soon as they got hints of the crucial party meeting held at Uddhav's residence in Mumbai. Both the groups were striving hard since the past few years for candidature of Umred's Raju Parve. Prakash Jadhav and Ashok Zingare visited from one corner to another of the Ramtek constituency for gathering support of voters. If the decision taken in the meeting turns final, then the defeat of Krupal Tumane is certain again.However, the groups of Ramtek MLA Aashish Jaiswal and Vardharaj Pillai are excited by the decision of the party over candidature of Tumane thinking the Ramtek MP would be closer to them. However, it the situation remains favourable to Tumane, one thing is certain that Prakash Jadhav would carve out a secret deal with Mukul Wasnik for a bounty.
On the other hand, the Shiv Sena's Kalyan MP Anand Paranjape had already crossed over to NCP. Now, the party would have to field a new candidate from that constituency. For Thane Lok Sabha Constituency, the party will field either MLA Eknath Shinde or MLA Rajan Vichare. The Shiv Sena is in no mood to field former Chief Minister Manohar Joshi from Kalyan. He will have to try his luck from Dadar constituency again. Sources said, Joshi is also interested to conest from Dadar only. The party is considering two names and final decision will be taken shortly, sources said.
According to sources, Arvind Sawant is likely to be fielded for South Mumbai seat and former minister Gajanan Kirtikar for North-West Mumbai seat. Uddhav Thackeray, since the past few weeks, meeting office-bearers, senior leaders and hard-core Shiv Sena workers from the 22 Lok Sabha constituencies and discussing crucial issues with them separately. Even though the Lok Sabha polls are likely to be held during March-May next year, the Shiv Sena has geared up itself to contest the polls on winning ways.